At over 175 employees, Brex continues to grow and needed a robust and scalable customer support platform. Lucas Parelius, Director of Customer Experience for Brex, was looking for a solution to fit Brex's needs for better support management like dashboards for incoming calls and intelligent queue routing along with the ability to pull real-time reports to optimize agent support. He was looking for a product that was built by a customer-focused company.
The Tech Decision
Brex's previous basic voice service plan wasn't scalable and Parelius didn't think upgrading would give them the return on investment they needed. Parelius stated that its original solution was, "…not a good product to begin with."
Support associates didn't have the right tools to support Brex's customers and they weren't able to answer calls efficiently to meet customer service level agreements.
Since Brex's voice service didn't have the tools to monitor queues or provide actionable data, Parelius began searching for a better customer support platform that offered these features and wasn't tied to a specific CRM.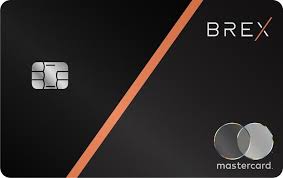 Parelius learned about UJET during his search for a new CRM tool. Parelius evaluated eight contact center companies.
Compared to all of the other providers, UJET offered the best combination of cost and ease of implementation.
Brex needed a platform that offered more than its previous customer solution. UJET imports relevant customer data for agents before they answer calls or chats.
Receiving customer information gives agents context before speaking to customers about the issue.
Setting up proper call routing would ensure that Brex customers could be transferred to the right agent quickly without having to be transferred multiple times and creating frustration.
As the support supervisor, Parelius was also looking for a platform with robust real-time reporting.
This would help Parelius manage associates to optimize support during high volume periods and see how quickly associates were resolving issues.
The Customer Support Platform Solution
Brex implemented UJET voice for its associates, enabling them to support its financial customers more efficiently. UJET's ability to provide accurate wait times and information from customer profiles helps Brex's support team adhere to its customer service level agreements.
Associates are able to take inbound calls more quickly because of UJET notifications and benefit from incoming calls going to the right associate the first time due to call routing.
Brex offers 16 support hours daily during the business week and 14 hours daily on the weekend. It recognizes that financial emergencies can happen at all hours of the day and plans to offer 24-hour customer support soon, all supported by UJET.
"The level of support I get from the implementation team at UJET is not in the same universe as what I've gotten elsewhere," says Paralius. "It's like having a partner who will talk you through your use cases and help you not only implement it, but also optimize it."
The Impact
Brex is exceeding its goal to answer inbound calls in under 30 seconds.
To date, the longest customer wait time has been 24 seconds, with an average of only 12 seconds. Brex is now answering 95% of inbound calls within its 30 seconds goal and is trending toward 95% in early 2019.
Read Next: Are You Responding Too Slowly to Customers' Frustrations With Their Digital Experience?
Brex is striving to build a framework to allow the company to scale, while not wavering from the level of service and care it currently provides with 25 Associates. This includes opening a new office and setting up rules to intelligently route calls between offices.
Brex is able to dynamically scale its customer support operations to keep pace with its rapid growth with the customer support platform.
The company also plans to offer customer satisfaction score (CSAT), customer effort score (CES) surveys and 24-hour customer support. Brex is also working on releasing an official app in which it will include the UJET SDK to offer an effortless customer support experience on mobile.
If you enjoyed this article and want to receive more valuable industry content like this, click here to sign up for our digital newsletters!