SOHO Realty is a full-service boutique real estate brokerage. The agency is focused on helping its clients, who are mostly first-time buyers, achieve their real estate goals. Its sales agents work with buyers and sellers in the Houston and Atlanta markets.
Selling or purchasing a home is no simple process. It involves countless forms, documents and communications with multiple parties such as inspectors, appraisers, title vendors, and more. SOHO Realty wanted to make this process less complicated and easier for customers to navigate.
The Tech Decision
SOHO Realty needed a customized Marketing and Sales Automation solution to enable its agents and customers to efficiently collaborate while ensuring that all sales process steps and procedures are properly executed, and documents are stored in the appropriate company document repositories.
SOHO Realty brought on Optimum, a modern software and digital solutions consulting firm, to develop a customized solution that would ease the paperwork and documentation processes for its clients and streamline the home buying experience.
"The process of purchasing a home is already challenging enough without all the required paperwork. We wanted to ease the documentation process for our clients and improve their home buying experience," says Sharlene Mercier, Managing Broker at SOHO Realty.
SOHO Realty was already using Dotloop, a transaction management tool for real estate brokerages, to manage its electronic signature and other documentation needs; but it wasn't a complete sales automation solution.
SOHO Realty needed help automating the delivery of documents and tracking the status of tasks in the home buying and selling process. Additionally, SOHO Realty strived to better manage its incoming leads, from both buyers and sellers, and ensure proper and fast follow ups.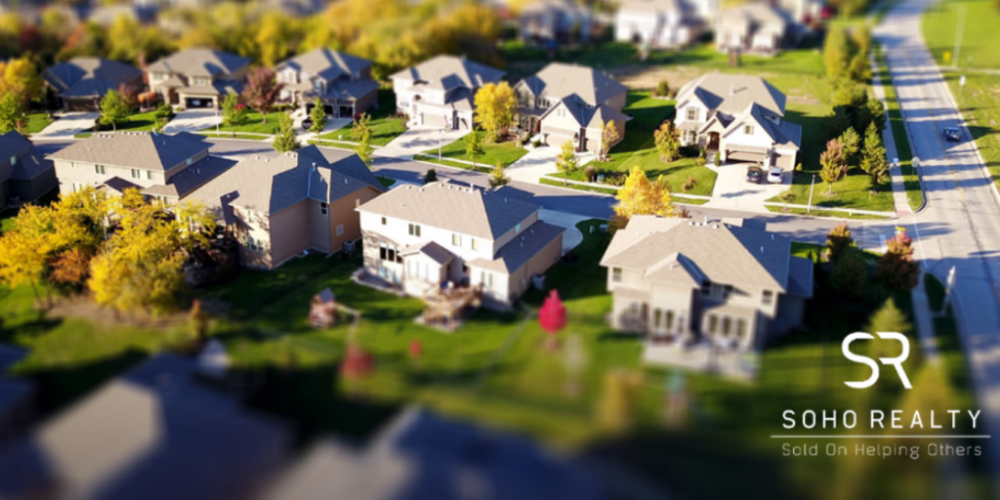 The Sales Automation Solution
Using Nintex for Office 365, Optimum created a customized CRM for SOHO Realty that was centered around the way SOHO operates. The solution utilized one advanced and fully customized Nintex Form and three Nintex Workflows, with indirect integration to SOHO's Dotloop tenant.
Optimum's Nintex solution starts with the agency's online inquiries webform. Once completed and submitted, the information is added to SOHO's CRM, triggering a Nintex Workflow which notifies a SOHO Realty sales rep to follow up with the lead. The sales rep follows up with the customer and collects more information, entering the information into the Nintex Form.
Next, the sales rep qualifies or disqualifies the lead. If qualified, the customer is assigned to an agent, which is notified via the Nintex Workflow.
As the sales journey progresses, the agent continues to use the Nintex Form to collect more information and, if applicable, kicks off a workflow to add the buying or selling and other legal documents to Dotloop. Customer information is also automatically prepopulated into the applicable documents in Dotloop based on what information has already been collected.
Read Next: Manufacturing Jobs Are Getting Hit the Hardest by Automation – Here's Why
As documents are signed and completed in Dotloop, Nintex kicks off a workflow to deliver them to the applicable parties and the agent is notified through a workflow to continue the process. Additionally, the agent can track the status of every step in the process through the Nintex solution.
The Impact
The Nintex sales automation solution built by Optimum helps SOHO Realty improve the overall experience of buying and selling a home, both for their customers and for their staff. Thanks to workflow automation, SOHO Realty staff have better visibility into a large portion of their business process, ranging from lead generation to transaction to closing.
"By providing a more streamlined experience with Nintex, we're able to ease the documentation process for our clients. Optimum helped us to develop a digitized solution to our customer experience and documentation requirements that is aligned with the way we do business," says Sharlene Mercier, Managing Broker at SOHO Realty.
Additionally, the staff have greater insight into the status of documents and easier task management and assignment. These major benefits give Sharlene and her staff more time to spend on helping their customers by automating work items that had been taking up a large part of their workday.
If you enjoyed this article and want to receive more valuable industry content like this, click here to sign up for our digital newsletters!