It's always iffy when you bet against the house. When it comes to technology adoption, "the house" is likely the affluent investors surveyed by Global X that reveal their high hopes for adoption of AI (artificial intelligence), robotics, renewable energy and IoT (internet of things).
If you're an IT director charged with keeping your organization on the cutting edge of technology, the findings by this New York-based provider of exchange-traded funds are tough to ignore.
Let's dig into the numbers.
Global X Survey Says …
27 percent of respondents believe that renewable energies presents the biggest investment opportunity when compared to other disruptive technologies
Robotics and artificial intelligence came second in the minds of investors at 23 percent
e-commerce (12 percent) is third
Coming in fourth is Internet of Things (11 percent)
49 percent of investors believe that renewable energy technologies will outperform the market in the coming decade
55 percent say smart home devices will outperform the market in that time frame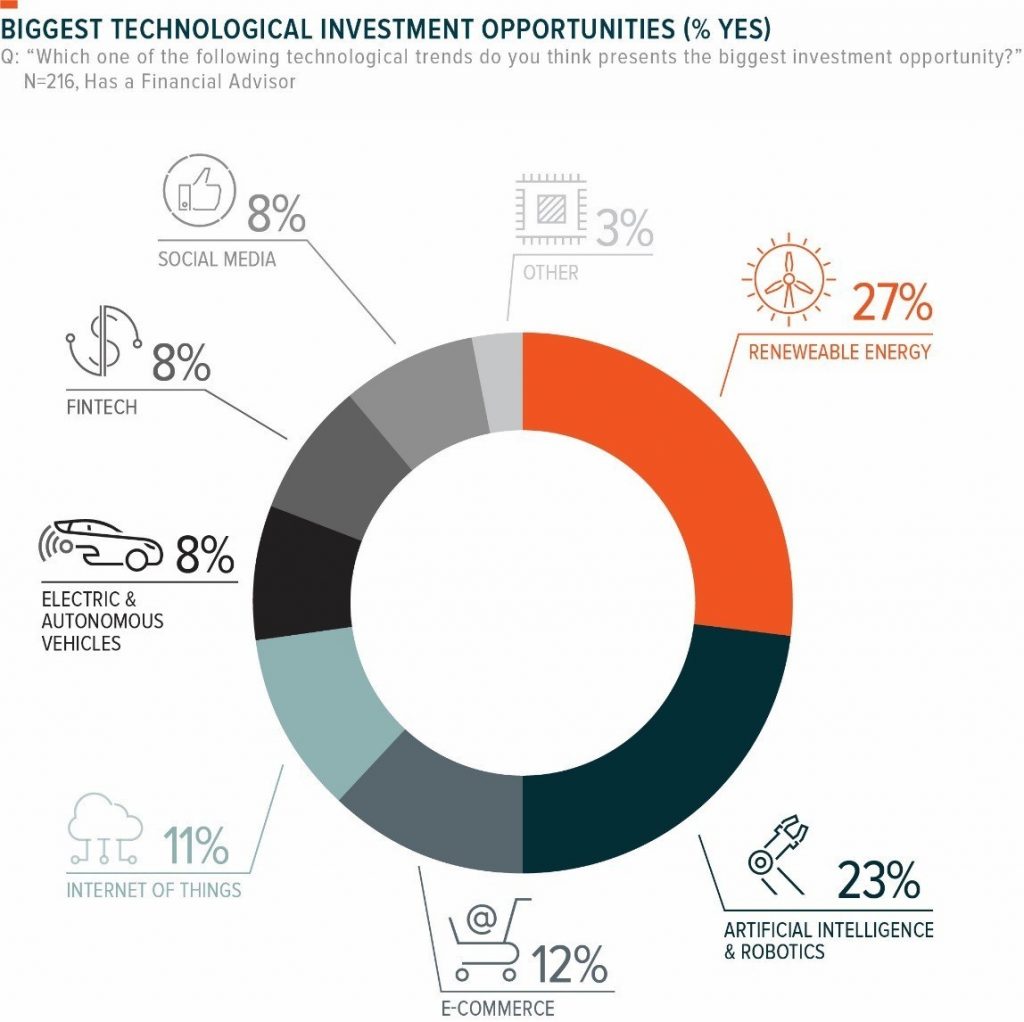 What Else Can We Learn from Global X's Research?
Sure, there's  a lot of investors optimism around renewable energy and smart home devices, but the most commonly invested-in themes currently are mobile banking and social media.
Mobile banking ranked first as the disruptive technology that investors had the most exposure to, with 39 percent reporting some investment in the space.
Meanwhile, 48 percent of investors believe that firms involved in mobile banking would outperform the market.
"Investors are increasingly distinguishing between having broad technology exposure and gaining access to more specific emerging technological trends," said Jay Jacobs, senior vice president, Head of Research & Strategy, Global X, in a press release.
"As new technologies continue to reshape entire segments of the global economy, it's becoming more and more important to differentiate between these exposures in investors' portfolios."
The other side of that, of course, is that companies need to strategically plan for the next significant technologies that employees and business processes will demand. This research may provide a window into those trends.