Corporate executives and rank-and-file employees aren't the only ones utilizing video conferencing systems during the holiday season as family obligations and traveling pull us out of the office.
That technology has even found its way into healthcare, helping patients and doctors connect from far away. This Christmas, telehealth technology is even helping some jolly old guy connect with very sick children.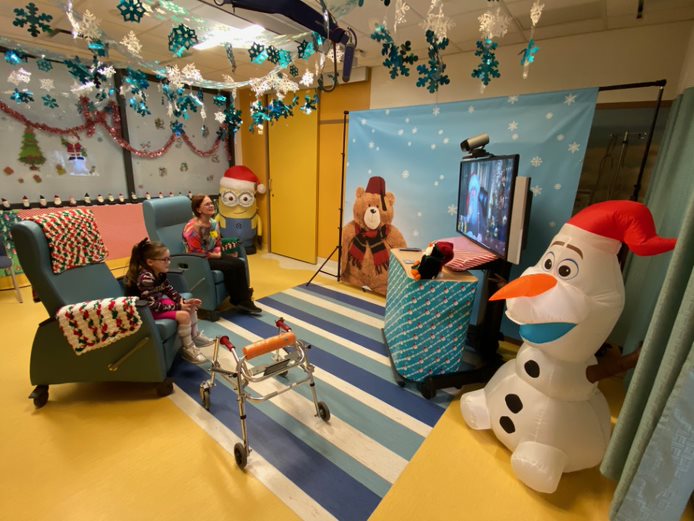 According to global technology service provider NTT Ltd., the firm is bringing telehealth technology to four Shriners Hospitals for Children in North America.
Related: Barstool Sports Implements Yamaha UC Conferencing Equipment as Part of Partnership
Gearing up for Christmas Day, Santa Claus visited hospital locations in Philadelphia, Montreal, Los Angeles and Boston earlier this month thanks to NTT's telehealth solutions. Santa and NTT used large screens, high-definition video cameras and holiday-themed rooms to let more than 100 children interact with Old Saint Nick this year.
Claus just couldn't step away from the North Pole in the weeks leading up to the big day, reports confirmed.
A room in each hospital was decorated and transformed into a "winter wonderland," and each child received a special gift bag from Mr. Claus, a press release said.
"Every child should be able to receive the help they need from a trained medical professional, and have the chance to visit Santa during the holidays," said Mitchell Hershkowitz, vice president and general manager, of intelligent workplace for NTT Ltd.
"Telehealth services can help bring both the magic of the holidays and modern medicine to people who may not otherwise be able to experience either."
According to NTT, telehealth is one of the fastest growing modes of patient-doctor visits, offering convenience and cost savings that patients like.
Read More: Santa Claus Embraces Video Communication Working Remotely from North Pole
Santa could not be reached for comment at press time.