With a total of about 5,400 undergraduate and 6,500 graduate and professional students during the 2019-2020 academic year, Case Western Reserve University sends approximately 400 students abroad each year and has 2,200 international students enrolled, as well as 500 registered for Optional Practical Training (OPT).
The Tech Decision
The university's homegrown study abroad program was previously led by a dean who worked part-time on the program and stored most of the information in a desk drawer.
There was no easy way to expand the program while maintaining this manual application system. The Case Western Reserve team sought an education management platform to automate the process.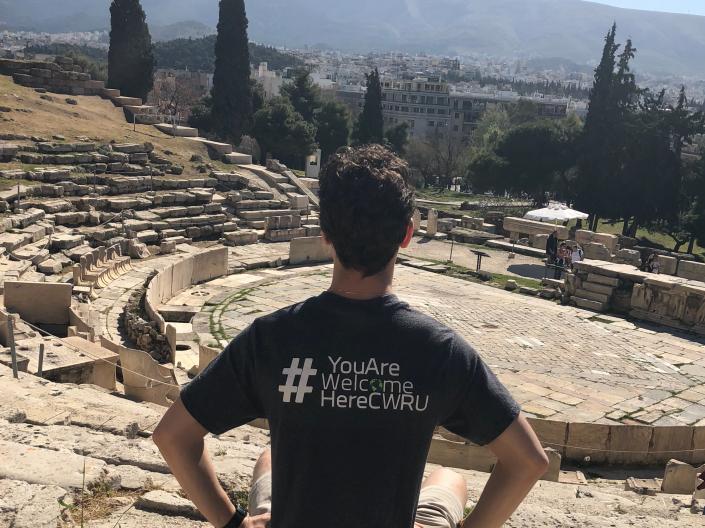 For its International Student Services program, Case Western Reserve previously relied on cumbersome batching software.
The solution was updated only when the government required it, and those updates were difficult to install.
Meanwhile, the university also maintained paper files in filing cabinets.
These paper-based processes led to plenty of headaches.
For one, students had to physically visit the office to complete documents – a challenge for those doing remote thesis work or others engaged in OPT after graduation.
Also, the overflowing files were difficult to manage and it was impossible to glean any actionable insights.
Whenever paperwork wasn't filled out properly, processing time increased and staff and students grew frustrated. And staff had to manually enter data into SEVIS or the batching software.
Ultimately, Case Western Reserve needed a solution that could automate and link all of its key international student related processes.
The Education Management Platform Solution
Case Western Reserve implemented Terra Dotta ISSS in March 2018, enabling the institution to eliminate its filing cabinets system and adopt an online application process for international student admissions. This paved the way for the institution to streamline their applications process and allow for greater consistency and convenience for students and staff alike.
Key benefits include an online portal that allows Case Western Reserve students to update documents and find the information they need, regardless of their location.
Templates help facilitate consistent messaging to all students, and automatic notifications are built into workflows.
Additionally, the system dramatically accelerates SEVIS-related requests, and Terra Dotta's proactive technology ensures that students and advisors are notified about incomplete documents so they don't linger.
Terra Dotta's standard online template showcasing each program allows students to quickly log in and learn more about programs of interest at their own pace.
From an applications perspective, students can now complete the required paperwork through a web-based online portal, track the status of their application and stay on top of other requirements.
With just a few keystrokes, Case Western Reserve's team can pull up a variety of analytics and take action as needed. For example, when leaders noticed a growing gap between students who started applications and those who actually went abroad, they launched a survey to find out why and made appropriate changes to address the issue.
Terra Dotta's Impact
Case Western Reserve's study abroad and international student programs have seen dramatic results since implementing Terra Dotta.
The study abroad program has grown dramatically, offering hundreds of students the opportunity to pursue education abroad opportunities.
For international student services, automating the application process has helped the university adapt to accelerated SEVIS-related requests and cut the time to create new student I-20s in half.
Overall, staff can spend more time developing and executing improved programs while automation drives foundational activities.
"Before, it was much more difficult to identify trends. Now we are able to look back a few years and see trends, take information and make changes," says Alec Jokubaitis, business systems analyst in Case Western Reserve's Center for International Affairs.
Most recently, as the COVID-19 pandemic turned the world upside down, Case Western Reserve used Terra Dotta to quickly identify impacted students and maintain accurate and frequent communication.
Like higher education institutions across the country, Case Western Reserve moved to online classes, canceled spring study abroad programs and saw many international students return home.
Related: AV over IT Benefits to Education Spaces
As the pandemic grew, Terra Dotta made it easy for staff to immediately pinpoint students in affected areas of the world and elsewhere, communicate with them immediately about their options and quickly bring them home.
"Having this accurate set of data, as well as a robust and easy-to-use way to access it, was such an immense resource during a time when world affairs changed on a nearly hourly basis," says Jokubaitis.
Case Western Reserve can still serve its international students even as students have returned home and university staff work remotely. All requests are funneled through the online platform, so students can still interact from wherever they are in the world, and Case Western Reserve officials can continue to satisfy their visa needs without in-person meetings.
"Terra Dotta has also allowed us to easily send communications to our international students. By running saved queries, we were able to quickly send targeted updates out to different parts of our population, from all enrolled international students to all living on campus," says Jokubaitis.