A top global corporate real estate firm was looking to refresh 110 conference rooms for its 250,000-square-foot corporate headquarters build out. The company wanted to deploy AV technologies that would give them a competitive advantage, re-energize its existing workforce, and help to recruit the next generation workforce.
The Tech Decision
The company wanted to build out a new corporate HQ with a focus on the Digital Workplace. Netrix was engaged to understand how they were using the technologies today, what worked and didn't work as well as help guide them on the next generation "Real Estate Broker Meeting Space."
They had the vision that a meeting should be automated. A broker should be able to bring in a client into a conference space and use all the AV and Collaboration technologies without having to call IT. They wanted the true "one touch" experience for voice, video, content sharing, web collaboration and annotation…all with one hitch. They didn't want to own the equipment, support the equipment, upgrade the equipment, monitor the equipment 24x7x365 or have to ensure end user adoption. They wanted true AV-as-a-Service and pay on a monthly basis and lastly, not pay taxes on the solution since it was As a Service delivery model.
The Solution
Netrix designed, deployed, manages and supports all of the AV and Collaboration equipment for the client today on a 48-month contract. The client pays a monthly fee for the overall solution.
So how can Netrix do this that their current provider could not? Because Netrix owns and operates the four choke points of the as a service consumption model. Meaning if a AAS solution breaks it usually breaks at one of four places; The Data Center the equipment is housed, the application or cloud layer the software is loaded, the NOC where someone is supposed to monitoring the solution or the Internet Pipe the solution rides across.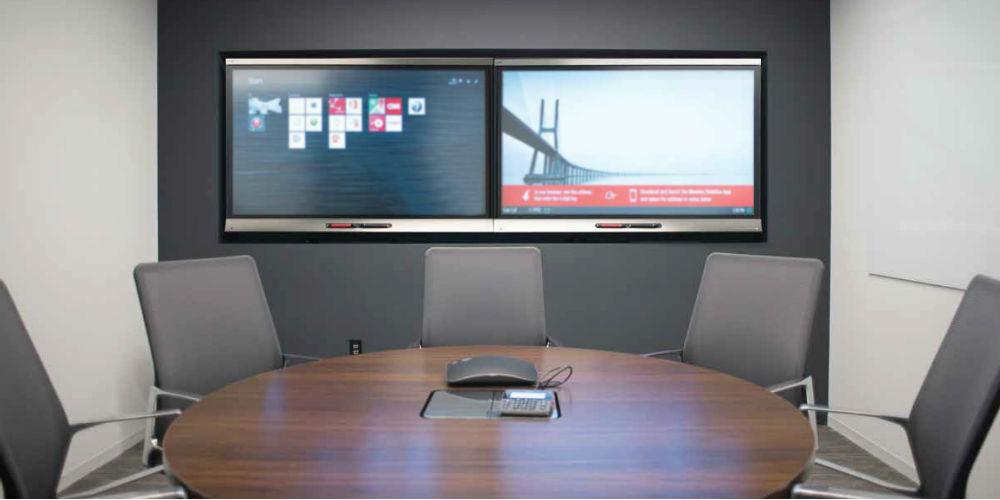 Netrix owns and operates its own Data Centers, we own and operated our own cloud platform CloudHelm. Netrix owns and operates its own 24x7x365 NOC, and is a CLEC so we can manage and operate the Internet pipes.
On top of that Netrix wrapped the solution with End User Adoption services to ensure the solutions are being consumed and used by the employees and provide a full time onsite "white glove" engineer.
The Impact
The global commercial real estate firm has been leveraging Netrix's AVaaS solution for 26 months of a 48-month contract and loving it.   The impact to their organization was as follows;
– Client did not have to put out capitol for the project, its an operating expense
– The client saved thousands in taxes they didn't have to pay because this is a as a services..it's not a lease.   Netrix owns and operates the equipment, the client does not. Like your cable box at home..they don't upgrade it, own it, troubleshoot it or manage it…it just works and they consume it
– Their brokers can now walk into a conference room and press a button on the Crestron console and launch a WebEx video session, the mics turn on, the boards become active and they can wireess share content.   They love this because now the client does nto need to bring physical drawings to mark up, they can wirelessly share the drawings on the SMARTboards, mark them up via annotation within Webex, record the session and then email out all the mark ups without relying on physical copies…all without using time from internal IT
– The client's IT staff can now focus on profit producing projects for their firm and ot being firefighters trying to troubleshoot AV, set up AV meetings or being AV experts
– BY having Netrix's NOC managed the solution 24x7x365, their systems heath is always being monitored and diagnosed so we find problems before they affect the client and resolve them in the background