As part of a massive $1.5 Billion addition and upgrade to the Seminole Hard Rock Live Hotel, 3G Productions, Inc. Installation & Integration Division recently installed a versatile and sophisticated lighting and sound system in the hotel's new theater complex.
The Tech Decision
Based on over 10 years of working closely with Hard Rock Live, 3G Productions was commissioned for the audio and lighting installation in the theater, via the consultant Sceno Plus.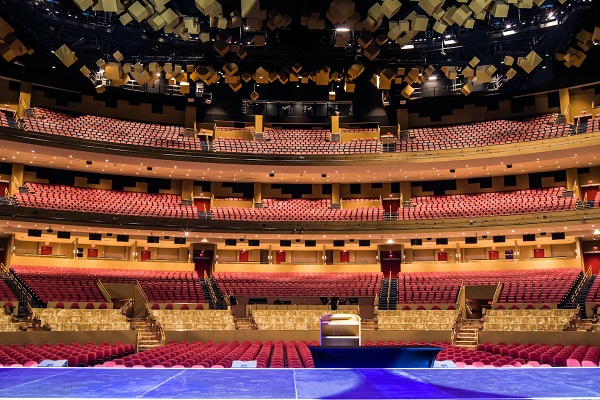 "The central driver of the timeline for the opening of the venue was the hosting of the Super Bowl in February 2020 in Miami," says sales manager Jerrod Cring, sales manager, 3G Productions AV.
"The hotel had to be fully operational and functional as a showcase because the Hard Rock also has the naming rights of the football stadium where the Miami Dolphins play which will be the site of the Super Bowl.
"With a project of this scope, our piece of the puzzle was important but there were a lot of other moving parts which made it a tight time crunch in order to facilitate the grand opening on October 25 with Maroon 5," he says.
"We knew the date was a hard deadline from the get-go and there was no plan B as it were, so it was really whatever it takes to get it done and we never faltered from that course."
The Theater Light & Sound System Solution
The new addition includes a guitar-shaped 450 ft. tall tower with 638 luxury guest rooms and suites, a pool area, a retail shopping center and the aforementioned state-of-the-art performance center that holds up to 7.000 people.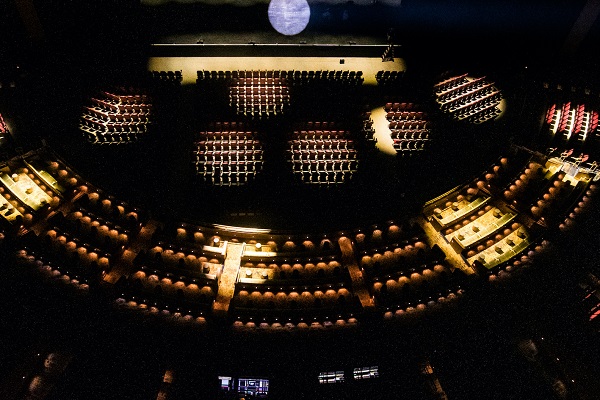 It's worth noting that the newest incarnation of the hotel has been featured in a national TV ad campaign with the theme, "Discover Your Rhythm."
The main PA system consists of 15 L-Acoustics K2 with three KARA down per side and four K1-SB per side, nine KARA for center fill, eight KARA per side for outfill and 10 KIVA II for front fill.
A full complement of subs includes six KS28 a side and six KS28 flown in the center.
Power is provided by L-Acoustics LA12X amplifiers with two L-Acoustics P1 processors. Delays include 27 X8 under-balcony and ten X12 upper balcony speakers, all powered by L-Acoustics LA4X amps.
The monitor theater sound system has four X15 and eight X12 monitor speakers powered by LA4X amplifiers.
Consoles include two DiGiCo SD7 for FOH and Monitors and a DiGiCo SD11 production console with three SD racks. Shure Axient wireless and PSM1000 in-ear monitors complete the audio system.
The comprehensive lighting system is mounted on Tyler truss with a combination of fixtures that includes 46 Ayrton Bora wash, 34 Ayrton Ghibli spots, 11 Ayrton profile, 28 Robe Mega Pointe, 14 GLP JDC1, two HazeBase, and six Strong Lighting Super Trouper spots, all controlled via two GrandMA3 consoles with all data via Pathway connectivity.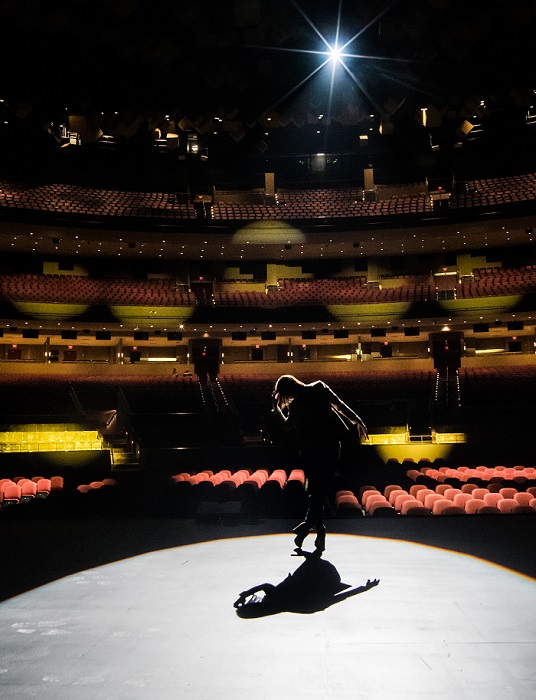 The Impact
"One of the unique elements of this facility is that although it's an installed system, the PA is still treated as both a portable system and a fixed venue system," says Cring.
"Additionally, the lighting can be modified and changed or even taken out completely if need be. The main hangs are on motors and not permanent points so if an act was absolutely insistent on using their sound system, they could do that even though the amps and wiring are permanently installed in racks.
"This was a unique challenge which made 3G Productions particularly suited for this project based on our experience in installation, production and touring," he says.
"Bottom line, our biggest challenge was the timeline because when you're dealing with your particular piece of the puzzle, you're not an island but in a symbiotic relationship where you integrate seamlessly with every other discipline whether it's electrical or rigging or other portions of the project. So, working within the correct order and the timeline was a testament to all of the parties involved doing the work necessary to bring it to fruition.
"The client is very pleased with the lighting and sound, and we are local and always available if there are any changes or tweaks they want to address at any point if the venue's needs evolve as they often do," he says. "It's a long-term relationship so we're there to provide both the installation and production support for whatever they need."
If you enjoyed this article and want to receive more valuable industry content like this, click here to sign up for our digital newsletters!