It just got easier to boost cell signals within work vehicles. The Wilson Electronics weBoostDrive 4G-X Fleet, which begins shipping today, is designed specifically as a powerful cell signal booster for fleet vehicles – police, commercial vans, delivery trucks, more.
The Wilson Electronics weBoost Drive 4G-X Fleet is priced at $499.99. It boosts 4G LTE and 3G signals for all cellular devices in the vehicle on all carriers simultaneously so fleet staff have the signal strength they need to communicate and stay connected with others on their team, according to a Wilson press release.
What weBoost Drive 4G-X Fleet does:
It boosts signal strength for cellular-based fleet tracking devices, enabling
fleet managers to more effectively track vehicles, even in weak signal areas.
It increases cellular range, provides the fastest available data speeds and improves call quality.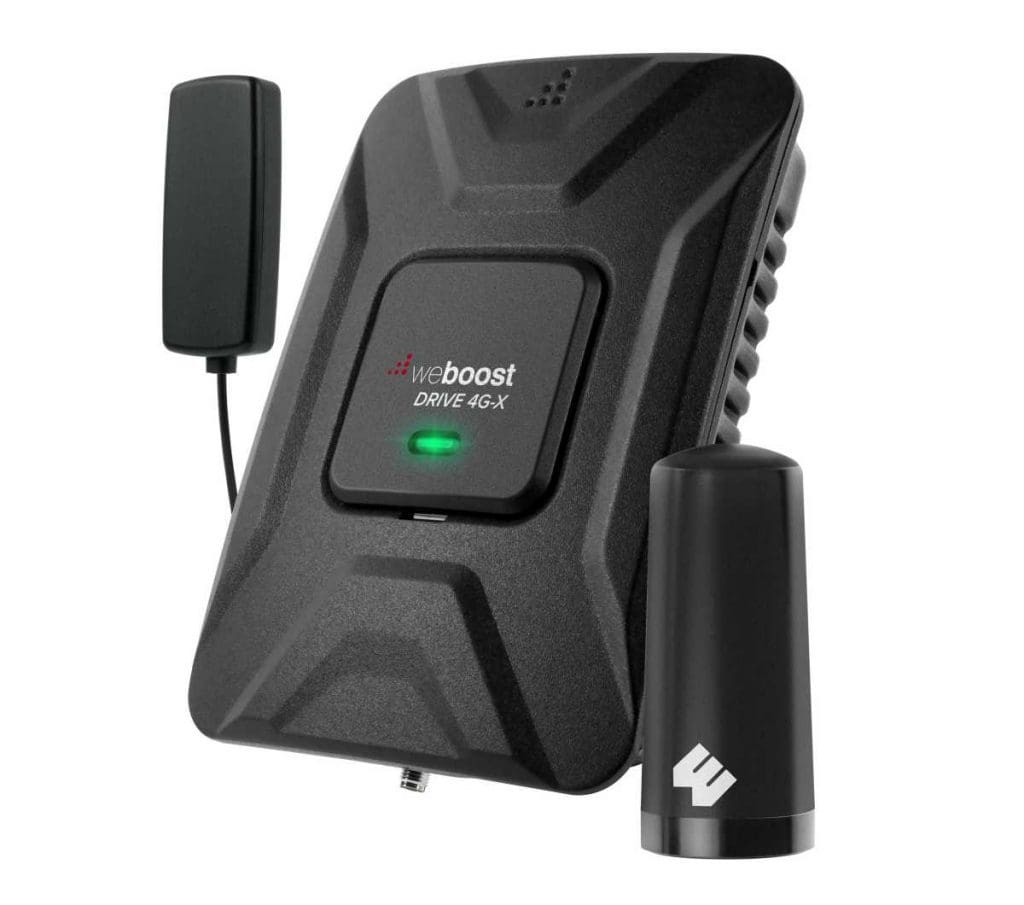 The Drive 4G-X Fleet is compatible with all U.S. wireless carriers including Verizon, AT&T, Sprint, T-Mobile, US Cellular, Straight Talk and more.
The weBoost Drive 4G-X Fleet kit includes ahigh-performance New Motorola (NMO) antenna, which requires professional installation.
This powerful antenna enables the maximum Federal Communications Commission (FCC)-approved 50 decibel (dB) system gain, which enhances 4G LTE and 3G network signals up to 32 times.
"Fleet vehicles are always on the move, but unfortunately, good cell signal is not always available, making it difficult for teams to communicate," says Bruce Lancaster, CEO, Wilson Electronics.
"We designed the weBoost Drive 4G-X Fleet specifically for fleet vehicles so teams can enjoy stronger cell signal for uninterrupted communication, helping their businesses run more effectively."
How weBoost Drive 4G-X Fleet works:
The Drive 4G-X Fleet's outside antenna accesses all cellular voice and data signals, including 4G and 3G, and sends them to the booster. The booster receives the signal, amplifies it and serves as a touchpoint between the user's phone and the nearest cell tower. As a result, devices get a stronger signal, and calls and data are fed through the booster back to the network.
The weBoost Drive 4G-X Fleet is available for purchase now at weBoost.com for $499.99. Like all weBoost products, the Drive 4G-X Fleet comes with a two-year warranty and a 30-day money back