Google is rolling out new features for Google Meet, it's communication and collaboration platform that like many others, has become a staple of remote work due to the coronavirus.
Now, users can start and join meetings right from their Gmail inbox, which aims to help users seamlessly switch between email and video meetings, the company announced via a blog post. 
"With more and more people working and learning from home, we want to make it easier for you to connect and keep things moving forward," the company wrote in the blog.
When starting a meeting from Gmail, a new window appears with a secure, unique meet.google.com URL.
Choosing to join a meeting lets you enter a meeting code (provided by the organizer) or use a meeting nickname to quickly get everyone into an ad hoc meeting. Simply choose a nickname (ex: "catchup" or "kevin-priya"), share it with anyone inside your domain, and type it into "Join a meeting" to get everyone in your meeting.
This feature will be on by default for all G Suite customers with videoconferencing enabled. Users can disable Meet by turning off video calling in the admin console or by turning off the Hangouts meet and Google Hangouts service, but the will also turn off classic Hangouts.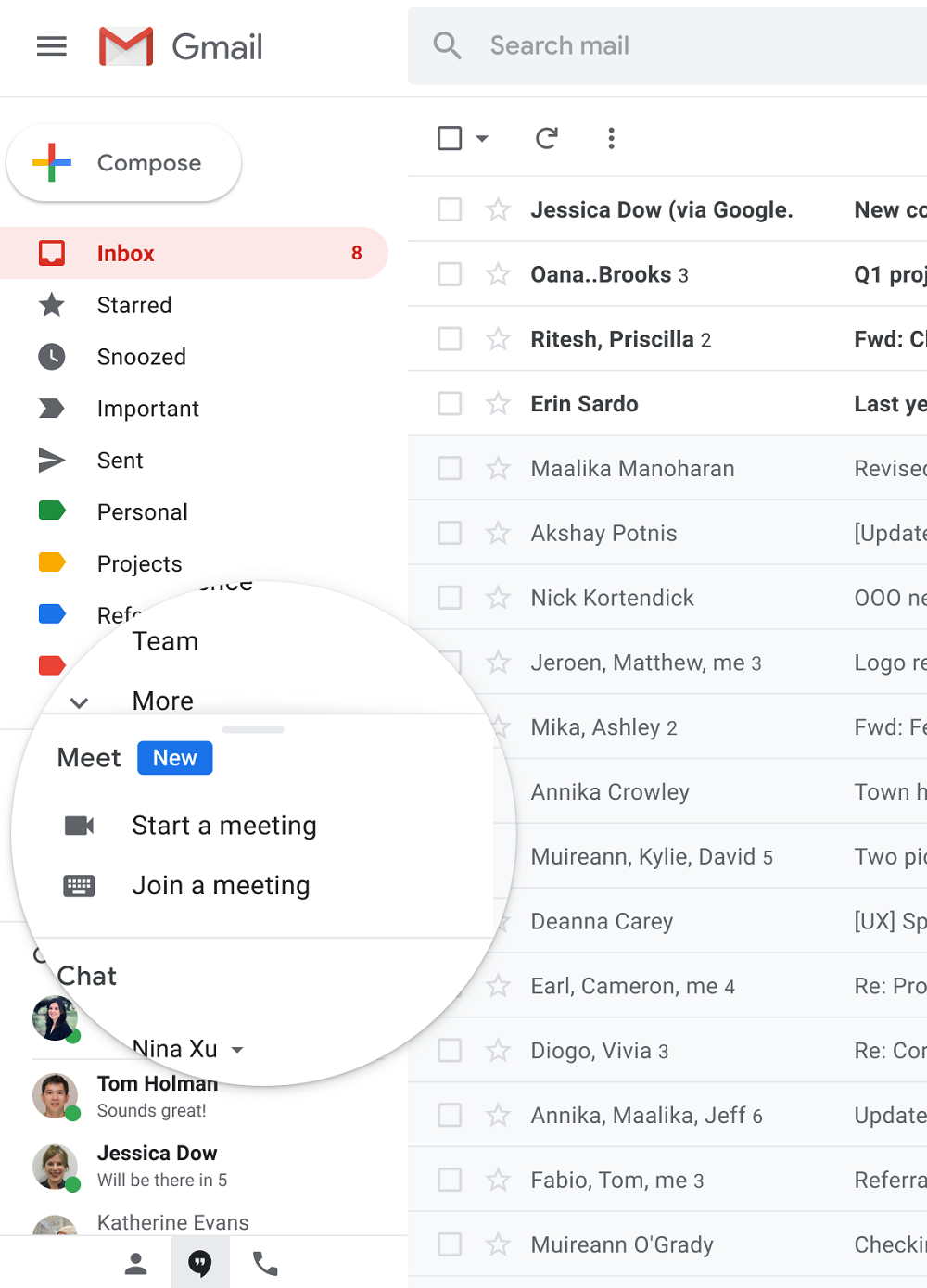 Read Next: Google Rebrands Meet, Expands Free Services as Use Surges
That feature is currently being rolled out to rapid release domains, and gradual rollout for scheduled release domains begins on April 30.
And, according to a Reuters interview with Google vice president Javier Soltero, other functionalities will be announced later this month, including a layout that displays up to 16 call participants at once.
Accoding to Endgagdet, there's an extension that allows for more on-screen meeting participants, but this release means there will no longer be a need for a workaround.
Meet will also improve video quality and noise filtering so dim light and a noisy household won't affect video calls, Soltero said.