Skyrocketing inflation and a nonstop barrage of obstacles have made planning company budgets a unique challenge. Not only do the costs of goods and services now siphon more resources from the bottom line, but the approach to how business is conducted has dramatically changed. With those shifts, budgets must shift as well.
A few years ago, real estate and office space were key resources necessary for a successful enterprise to be taken seriously. Today, real estate is sometimes a burden, weighing down budgets with high cost and upkeep while offering very little ROI. Remote work has been a boon for employee retention and satisfaction as well as profitability, but it also means cubicles and shiny corner offices sit vacant.
It is imperative that, in the face of these massive, accelerated workplace changes, chief financial officers (CFOs) and chief information officers (CIOs) take an honest look at where their money is going, and then work together to wield it in a way that will reap the greatest benefits.
This new budget landscape will likely mean a dramatic boost in IT spending for most leaders. In fact, 40% of CFOs say they plan to increase their IT spending in 2023. Even so, it's no longer wise to simply continue to invest in the latest software that leads to tedious training sessions with employees who often loathe being forced to make the switch. As we look to the horizon of the new year, these increased investments in IT could mean the horizon is lined with digital transformations, but only if we choose to partner with the right solutions.
A Worthy Investment
Real estate investments are not the only budget line being slashed, but as a recession continues to loom, IT budgets are remaining firm. Most leaders expect this recession to impact their revenue and access to resources, but only 6% of organizations report planning to cut back on tech spending.
What makes tech investments worth the money? First, tech and IT budgets can be adapted for a company's exact and individual needs. That means an ecommerce-driven retailer, for instance, could buoy online sales through automated customer support, without drawing from the finite resources of time and energy from their on-site staff. Second, tech and IT budgets can be employed more effectively by engaging the right solutions, rather than undergoing a full overhaul of an enterprise system. The power of tech and IT budgets is that, unlike fixed assets like real estate and inventory, they allow for flexibility and nimble responses, rather than a one-size-fits-all approach.
Work Smarter, Not Harder with IT
Having more room to run when it comes to budget allocations allows IT departments to make bigger moves and realize greater improvements, but more money doesn't automatically equate to success. Instead, CFOs and CIOs must make clear, strategic moves as they enhance and assess their processes and systems to make sure they get the biggest bang for their buck.
We've all heard stories or personally experienced how, even after expensive deployments, companies were unhappy with the results and employees were still having to infuse the system with their own manual input to keep it running. In those situations, the solutions were reinforcing inefficient methods already slowing down the company's momentum or omitting an important step in the process, which introduces risk.
IT and business operations teams need enterprise software tools that simplify the user experience rather than complicate it. Most importantly, these tools should streamline workflows to reduce the number of manual inputs and time-consuming tasks required by human staff. The right IT investments should free up executives and staff team members to complete the tasks that can't be automated. The good news is that companies don't have to radically overhaul their entire lineup of solutions. As the saying goes: There's an app for that!
Bridging the Gap
Many IT leaders aren't aware of the available applications that can not only make their businesses better, but also improve and customize their existing enterprise system quickly and affordably. CIOs and IT leaders need to understand how they can maximize value from their existing enterprise solution investments and identify where those investments might come up short.
New software implementations only address about 80% of a company's needs. To bridge the remaining gap, it is crucial to layer on an additional or complementary B2B application. Finding a multifaceted solution that addresses the real issues at hand is the best use of IT budgets.
Increased IT spending in the new year means companies will have the option to harness a relevant and renewed digital transformation through addressing their unique business needs, eliminating inefficient processes, and reducing manual, time-consuming tasks. By incorporating the right B2B applications to support an overall enterprise solution, IT leaders can be the technology heroes who lead the way in spending their budgets wisely while readying their teams and overall operations for what could be a difficult, recession-filled season.
______________________________________________________________________________________________________________________________________
Ryan Walicki is CEO and co-founder of Relish.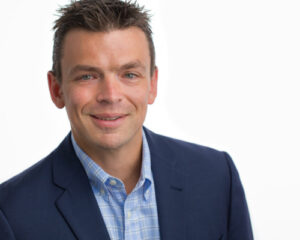 If you enjoyed this article and want to receive more valuable industry content like this, click here to sign up for our digital newsletters!