A state-funded teaching hospital in the Sunshine Coast region of Australia – aptly named Sunshine Coast University Hospital – recently chose an AMX by HARMAN networked control solution to support big shifts in their care.
In order to accommodate those changes, CHW Consulting was engaged by Queensland Health as the State ICT Advisor.
Planning for Such Large Scope
A full array of AMX by HARMAN AV control and automation solutions was installed across the hospital, including: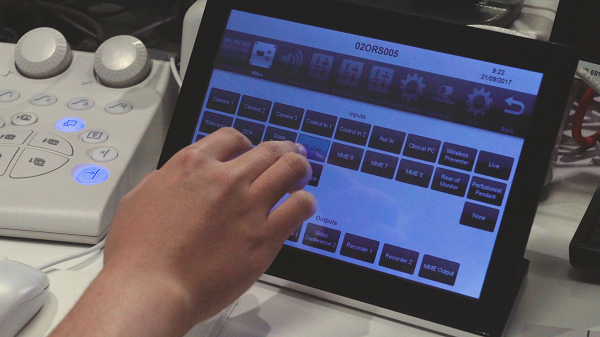 meeting rooms
training conference centers
control rooms
simulation rooms
auditorium
general areas
hybrid MDT rooms
autopsy labs
multi-purpose teaching rooms
procedure labs
"We aimed to provide an AV system that wouldn't let them down during key components of surgery," said Andrew Harper, CHW: AV Design Consultant. "The reliability of AMX solutions was the key to achieving that goal. "
Breaks A Record, to Boot
One of the standout features of the hospital is that it hosts the southern hemisphere's first hybrid operating theater, consisting of ultrasound, CT and X-ray equipment in a surgical operating theater, according to the facility.
To support procedural operations and medical requirements in the theater, a NetLinx-based AMX control and videoconferencing system was installed to act as a single point of control for designated medical equipment and AV systems within sterile and non-sterile zones.
"Our hospital's vision is to provide excellent care," said Peter Sanderson, SCUH Manager, PPP Contracts Operations. "To achieve this, we've put a significant amount of effort into designing the flow that occurs within the facility. We rely on the AMX control systems to give the staff the technology they need to create positive health outcomes."
Read Next: How Voice Assistant Will Take Over Workspace Control and Automation
More Info: Deciding on Control Solutions
The current hot topic in the realm of property ownership and management is building controls and automation, also commonly referred to as "smart buildings" or building automation systems (BAS). This concept encompasses the use of automated processes to control a building's operations including heating, ventilation, air conditioning, lighting, security and other electronically addressed systems.
Our new download "RFP Template: Building Control & Automation" can help you to:
• Define your building's control and automation requirements
• Choose the best technology to meet your needs
• Determine the information you will need to select the best solution
• Write an effective request for proposal (RFP)