During the AWS Keynote at Enterprise Connect 2019 this morning, the force in cloud computing introduced new infromation on everything from Alexa for Business to Amazon Connect. Read on for a list of notes from the keynote: 
"Customers are using the cloud and artificial intelligence to drive innovation," says Pasquale DeMaio, General Manager of Amazon Connect.
AWS is the leader in cloud computing, with 165 services, 1,957 features launched last year alone, millions of customers, and 12 years of operational experience. Not to mention the low cost, security, scalability, performance, and reliability. AWS has the largest global presence – 61 availability zones across 21 regions, with four more coming in Bahrain, Cape Town, Hong Kong, and Milan. In addition, more machine learning happens on AWS on any other cloud platform.
Availability Zones from AWS
An availability zone is a discreet set of data centers housed separately in terms of facilities as well as fully redundant and isolated fiber networks on different utility grids. They're always built in low-risk flood plains. Low-latency, high-throughput, highly redundant networks allow them to communicate. All that is to say AWS is a great place to build cloud applications.
Amazon Connect is an AWS contact center in the cloud. It leverages at least three availability zones with each deployment. That's why you're seeing the cloud become so normal for these types of applications. Companies like Verizon and Netflix are built on the AWS cloud network.
AWS and Collaboration
AWS has built communications and collaboration services themselves, as well. Amazon Connect, Chime, Alexa for Business, WorkDocs, and WorkMail are just some of the services created by AWS in response to customer needs. AWS has created over 150 features since 2017, with no plans to slow down.
Amazon Chime is one such application that customers enjoy. It lets you meet, chat, and share content in a single secure application across all devices. It alerts you across all devices when a meeting comes up. It is pay-as-you-go pricing, only using features you need.
Two new features for Chime were announced this week. Chime Business Calling lets you place and receive business calls and text messages in a single application across all devices. Calls will go to voicemail, you can dial out, and do anything you expect with phone functionality. It's easy to set up, assign features, bring in personal numbers, or purchase new ones. The second offering is the Voice Connector – a service that brings voice traffic across the internet that scales to your needs. It can save up to 50-percent of cost. You can choose how much traffic you send to it, scale up and down as your business grows, and pay-as-you-go. You also get free dialing into Amazon Chime meetings, and free communication between other users, even in different companies.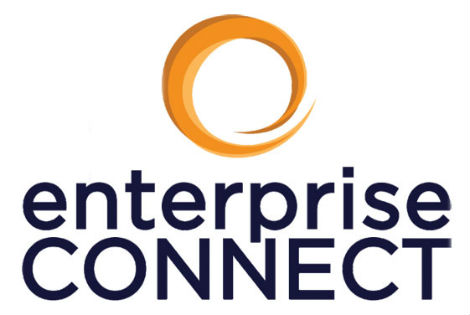 Alexa for Business from AWS
Alexa for Business is another offering that takes the power you have in your home Echo devices and applies that to the meeting room. Alexa is a virtual assistant to make you more efficient at work. Simplify meetings, build a smart workplace, and improve employee productivity. Meetings are especially aided by Alexa for Business – schedule and start meetings, book conference rooms, integrate with other conferencing software like Zoom, RingCentral, and Skype for Business , and AV systems from Polycom, Crestron, Team, and Cisco. Announced this week is the Business Room Booking API for Alexa for Business.
Amazon Connect and AWS
Coming back to Amazon Connect, Pasquale touts the 100-percent cloud-based platform as unique to the industry. It scales up and down with businesses, built on ten years of contact center experiences in Amazon's stack, and is simple to self-service. Anyone can set up a contact center in just a few minutes and get the same capabilities Amazon uses to power its own services.
Amazon Connect provides dynamic, powerful, natural contact flows – a process engine that can talk to human beings. They are self-service, and able to be built and changed on the fly. Integration with Amazon Lex, the company's AI tool, allows integration with any backend system to change conversation based on the customer, and allows for natural language conversations with customers in a completely automated fashion.
The open, extensive platform allows for integration builds on top, and access to all data, call recordings, streaming, and so on. No hassle telephony takes care of all the heavy lifting of managing telephone infrastructure and negotiating with carriers.
Finally, it is AI-enabled. Speech to text transcription, real time insights for agents and supervisors, and translation to preferred languages. Amazon Transcribe takes customer audio and provides real-time transcription. It then sends that through Amazon Comprehend for analysis. Amazon Translate allows you to translate into 21 languages. What Amazon has really done is take AI services and tie them together for easy application. The AI also breaks down information into word clouds for more insight into commonly used phrases. You can also search through all records, and add additional commands to sort from tens of thousands or records to an exact call.