There were an increasing number of cloud management acquisitions in 2018, with VMware, Apptio, and Flexera making major acquisitions in the last three months alone. More are likely to follow into next year and beyond. But 2018 may well be remember as the start of major consolidation in cloud management. With that in mind, I have compiled a centralized list, to mark the trends in this market and to offer a look at why these acquisitions are accelerating.
The Multi-Faceted Cloud Management Industry
First, let's be clear: the cloud management industry is broad and a bit ambiguous but as it matures industry analysts have begun to define specific categories. The chart below was compiled by Gartner: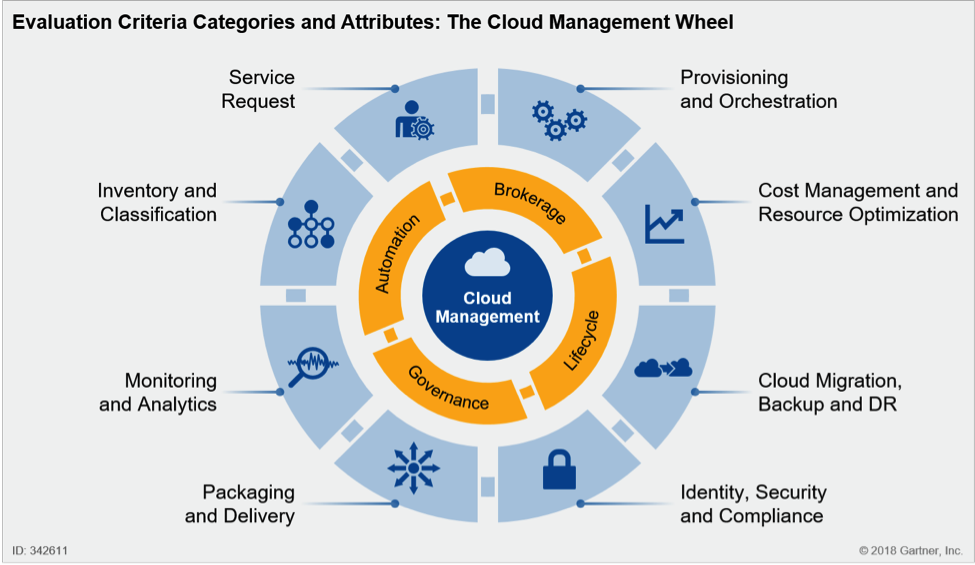 Companies such as my own, ParkMyCloud, fit into the "Cost Management and Resource Optimization" category. This sector is broad, but in a nutshell, these vendors help enterprises monitor, manage, govern and control cloud spend in a variety of ways. The other category I find intriguing is "Provisioning and Orchestration." That's where I feel a lot of the DevOps tools fit, and that is the go-to-market model we like to fashion ourselves after — technical user/buyer, self-service trials, SaaS, and freemium model.
Cloud Management Acquisitions in 2018
As noted, acquisitions were perhaps the major trend in cloud management in 2018. Below is a guide of the major acquisitions this year: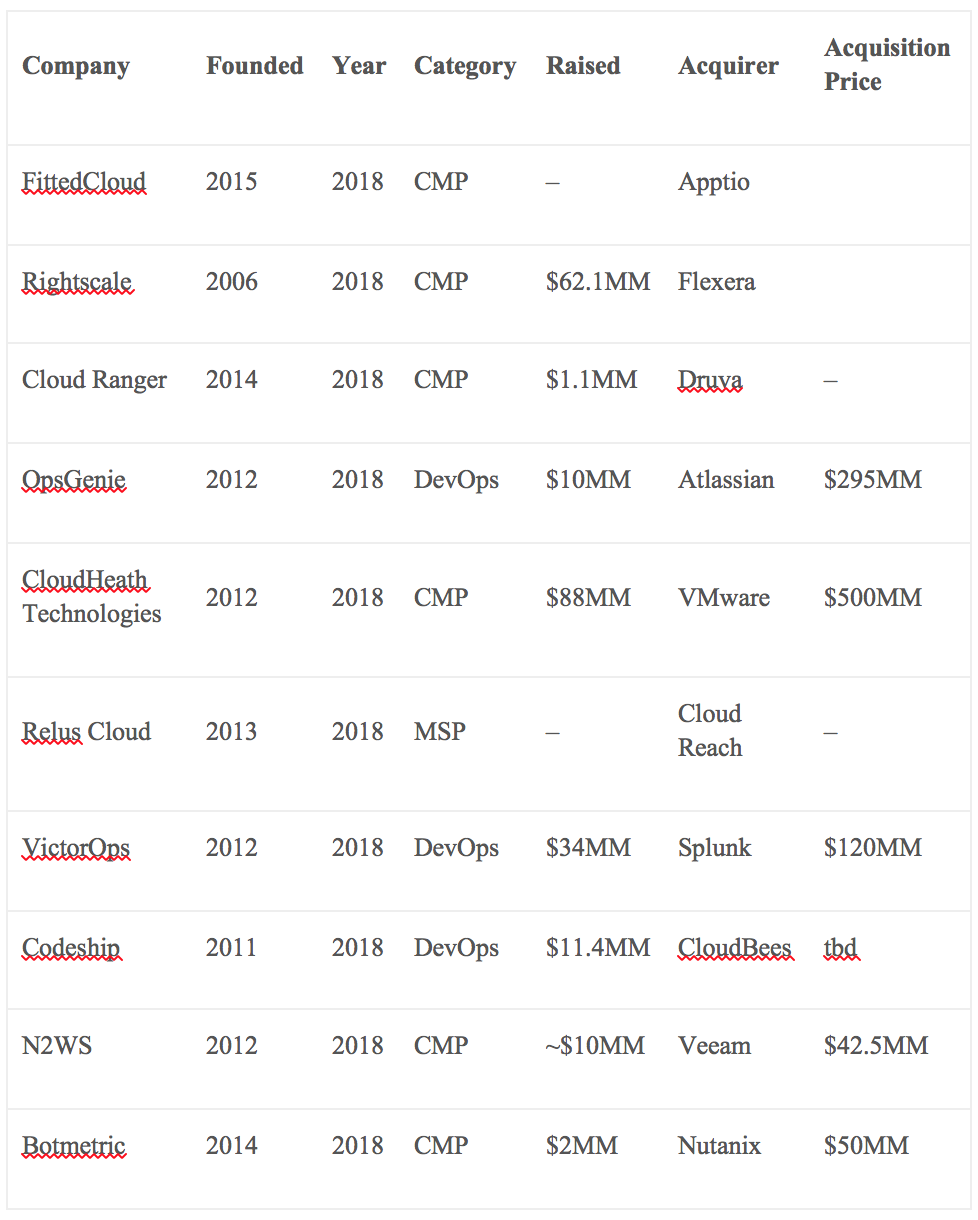 While this trend has been prevalent throughout the year, the last few months have seen the cloud management platform (CMP) space go into overdrive as VMware acquired CloudHealth, Apptio acquired FittedCloud, and Flexera acquired Rightscale.
What These Cloud Management Acquisitions Tell Us about The State of Public Cloud
So, what does this tell us about the cloud management space? And in particular, the cost management and optimization space going forward? Here are my thoughts in this regard:
Multi-cloud is truly here. The benefit of these cloud management tools is that they are agnostic and can help enterprises manage and optimize AWS, Azure and Google services alike.
Companies like Cisco, HPE and VMware understand the importance of being in the public cloud game, each basically failed at competing against AWS et. al. head on, so they are now ensuring they have tools that help enterprises manage public, private, hybrid and multi-cloud services.
The cost management portion of cloud management is always a "top 3" concern of CIOs and CTOs according to any cloud survey published, so cloud cost optimization is front and center in enterprise IT and ISVs must be able to address this concern.
Clearly, cloud management acquisitions were quite the trend in 2018. What's more, this trend will continue into 2019. New solutions and companies will evolve as this market grows and matures. Cloud providers are launching new services at a rapid pace, and like any large-scale utility, there needs to be tools to help manage, govern, secure, and optimize these existing and new services.