Why do our attempts at innovation fail so often? More than 70% of change initiatives end in failure, according to Gallup. But it's even worse with IT change initiatives which see failure rates up to 90-percent. How is this possible when IT is one of the most innovation-oriented industries in history, and tech startups even have their own TV sitcom?
Every few months some new technology emerges to unhinge an old paradigm, or an established incumbent gets toppled by two guys in a garage. But, let's be clear – just buying an emerging tech product won't solve your innovation problem. Many other activities must come together, such as building a team, getting buy-in, developing new in-house skills and deploying the new while protecting the old.
While daunting, the worthy pursuit of innovation can be enhanced by proven techniques from the enterprise IT trenches and guide you around the common pitfalls that can doom your efforts before you even start. Let's call this approach an Innovation Framework.
Part 1: Recognizing Survivorship Bias
Innovation efforts are often modeled after wildly successful industry disruptors like Facebook, Google, Amazon or Apple, but seldom are innovation failures studied. For instance, there is infinitely more to be learned from Blockbuster's epic failure than from Netflix's impressive success.
The danger of ignoring failures was exemplified in 1943 by the U.S. Army Air Corps, collecting extensive data about the bullet holes in bombers returning from air raids over Germany. As clear patterns emerged, the USAAC put armor plating over the most statistically damaged parts of the planes. Losses soared. The flyboys finally realized they should put armor where there weren't any bullet holes. After all, the bullet holes they counted were on those that made it home – the armor was really needed in areas with no bullet holes since these planes didn't make it home.
We now call this phenomenon "survivorship bias," and it is a mistake that's still made in many innovation projects. For a modern analogy, imitating what Google did right is just counting bullet holes, but studying what brought down AltaVista, the early leader in web search, can be more helpful by learning what not to do wrong.
Part 2: Realizing It Ain't a Tech Problem
After looking at a myriad of innovation projects, another pattern appears – most failures are not due to technology at all. Innovation failures usually stem from a complex mesh of political, cultural and procedural problems involving people. Here are some prime examples:
Internal teams often fear that their expertise will be made obsolete, and the new technology poses a threat, not an opportunity. Unaddressed, this create a latent but crippling lack of internal buy-in.
Many innovation initiatives forget to enlist the support of external groups such as security, finance, legal or compliance teams – or even the users being "helped" by the initiative.
Executive sponsorship is a cornerstone of traditional project chartering. Yet what is really needed is executive ownership. In the words of author and IT guru Chris Laping, "sponsorship vs. ownership is like renting vs. owning." Your project does not need an absentee landlord; you need a committed homeowner.
Using the same old development/deployment process on an innovation project is another disaster. Managing an innovation project is inherently different from traditional incremental development projects. Whole shelves have been written on the inherent differences between disruptive and traditional projects, yet innovation teams often blindly rely on their old Systems Development Life Cycle (SDLC) and Project Management Book of Knowledge (PMBOK).
Part 3: Choosing the Right Reason for the Right Target
Most innovation projects start by searching for the best technology to build a solution to the problem at hand. While this approach lines up with the tenets of sound engineering, it sows the seeds of failure by overlooking the two most foundational questions of innovation: Why are we innovating in the first place? And what is the best innovation opportunity to target today?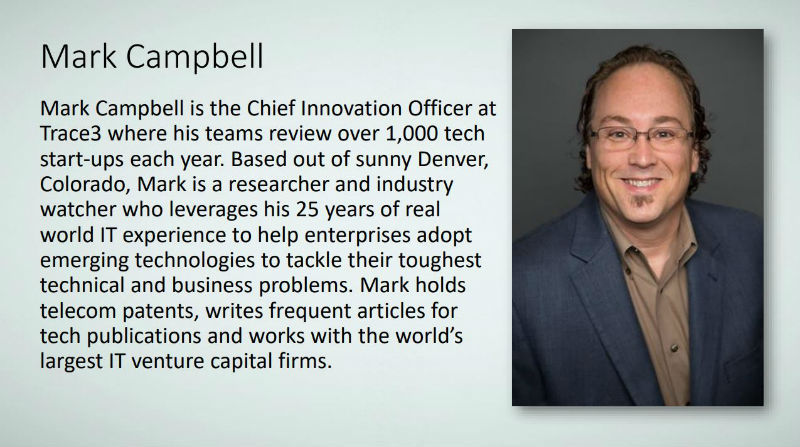 Firstly, why should we innovate? Almost all disruptive human endeavors are, at their core, motivated by Fear, Pride and Greed, according to Thucydides, the Greek historian and general. This is still true today and applies on three distinct levels – personal, organizational and corporate.
If your fear of disrupting your corporate policy, your team's charter, or your personal job security is greater than the fear of business as usual – then don't innovate. Likewise, if the shame of failure is greater than the pride of success – then don't innovate. And if the cost of deviating from the current manufacturing process is greater than the payoff of building new batch-oriented plant – then don't innovate. If you don't know the "why," you are just counting bullet holes.
Secondly, what should we innovate? Most people think this is obvious: Let's target the biggest customer pain point, the most urgent threat, or the lowest hanging fruit. Yet these targets are almost always wrong. They sound disruptive, they feel innovative, but they often go against personal, organizational and corporate motives.
In other words, your "Why" must inform your "What." Confuse this logical progression and you are just speeding up the Blockbuster checkout lanes.
Remember, Innovation is Supposed to Fail
No one starts an innovation project with the goal of it burning to the ground, but the reality is most do. Take heart though, because no truly successful innovation was a 1.0 effort. All innovations encounter setbacks, surprises and anomalies. Bending the edges of what came before requires an indirect path to attain ultimate success.
Expect failure, plan for failure, build failure into the process and learn from failure. Failing for all the dumb reasons above should be unacceptable. But failing because you are figuring things out and making progress should be applauded, because that's real innovation, baby.