While COVID-19 numbers rise again, there are still many regions of the country where businesses are intent on either getting their operations back on track now, or at least planning for a safe reopening in the future. Some are using tools like user experience management software to do so.
One idea for getting back to business while keeping workers safe involves having only some employees return to the office on any given day. But the obvious question then becomes: which ones?
Brian Berns of Knoa Software says user experience management software can help companies decide which employees to bring back and how to better solve the problem of managing remote workers.
We sat down with Brian recently to learn more about the problems managers face in this unsteady time and how user experience management software can help.
Q: The questions surrounding workers returning to facilities safely and managing those still working remotely are numerous — how should tech managers respond?
Brian Berns: Organizations have had very little time to prepare for this, but we're going to start seeing hybrid models where some employees are still working from home while others are cycled in.
We're seeing  certain circumstances where working from home leads to increased productivity, but there are always some for whom working from home can be a challenge — especially if they're dealing with new, remote versions of software.
What we saw during the pandemic is that some companies were more prepared in than others. Some technology infrastructure may not have been there; a lack of sufficient connectivity, etc. IT organizations were scrambling to understand the effectiveness of their tech. Helpdesk teams were assisting IT and perhaps less available.
Software might work differently, all components might not available, the design is different, employees are looking at different user interfaces…so how do you know who is struggling?
Employees won't likely raise their hands and say, "I'm having a hard time," so managers have to step up and be proactive.
Typical management software can tell you when employees logged on and off and a rough idea of what they did, but they don't tell you how they did their job.
My TechDecisions Podcast Episode 81: How to Know if Your Remote Workers Are Struggling
But user experience management software should have features like, for example, "idle time," which shows pauses in employee work — can show difficulty in completing specific tasks across the organization.
Can also show what steps in the process could require additional employee engagement – perhaps those employees need to return first, in addition to "super users" who show proficiencies.
Q: Where else can user experience software help?
BB: For example, with ecommerce sites, when you're shopping online, everyone understands behavior is being tracked. Sites look at behavior to understand how to present products or content.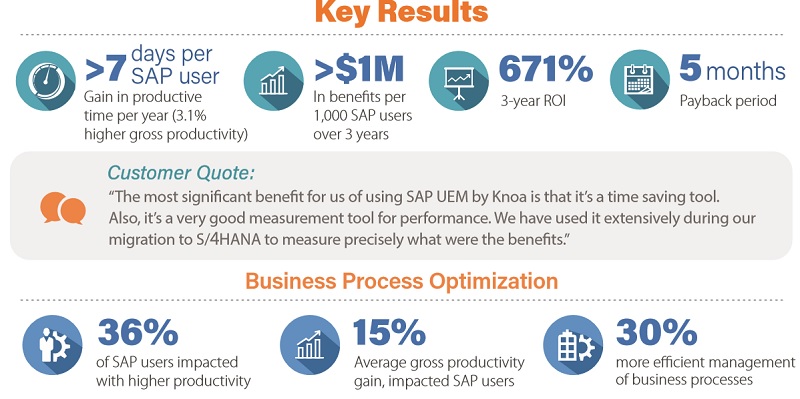 We understand the context of the behavior: productivity metrics, etc.
Our software runs in the cloud and gives a window into what's going on at workforce teams.
It gives managers a clearer picture of who is struggling and allows them to make more informed decisions about bringing back, say, a mixed pool of employees: some who are struggling and need more face time, and some who are high-efficiency and independent.
Q: There's a potentially-sensitive situation here, where you wouldn't want some employees to feel "less than" if they're having trouble working from home. How do you monitor employees ethically?
It's a very good question, but honestly, most of our customers don't use this software to look at individuals.
The point is to impact the largest group of employees as possible. That's the biggest ROI of software like this. They use this software to monitor large groups of individuals. Most companies obscure the data to keep users anonymous. They only react when they see more than one person is having trouble with a certain step in their workflow.