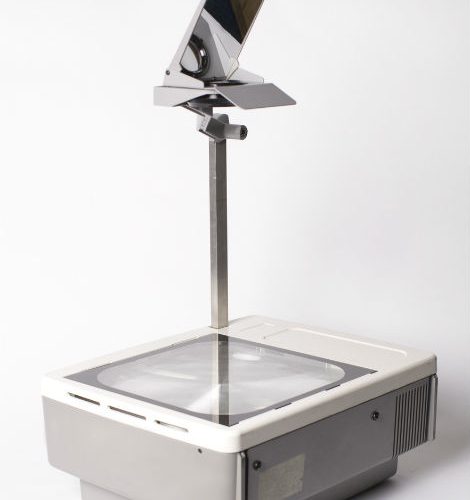 Endangered: Overhead Projectors
Overhead projectors used transparent pieces of paper with words printed on them to project images onto a screen. A light from below the transparent paper shone it through a lens and reflected the image onto a screen or wall at a much larger size. You could then write on the transparent paper with markers and it would be reflected in the image.
Much like ancient civilizations often worshipped the sun, so too were overhead projectors revered before knowledge surpassed its abilities. Not completely extinct, it is said that few overhead projectors still wander the halls in long-standing organizations and some educational institutions.
Return To Article