Now with vSolution Matrix, these award-winning solutions can be networked together to create inspiring active learning classrooms that are budget-friendly and highly effective. To help colleges, universities, and higher education institutions get the most out of their learning spaces, WolfVision is announcing a Special Active Learning Promotion.
With this new promotion, Higher Education customers can get WolfVision's vSolution MATRIX software for free when they purchase a handful of Cynap and Cynap Core devices. The promotional bundle also includes free mounting hardware and an Office 365 feature pack upgrade. The promotion makes it possible to purchase WolfVision's core components of an active learning classroom for under $22,000 MSRP.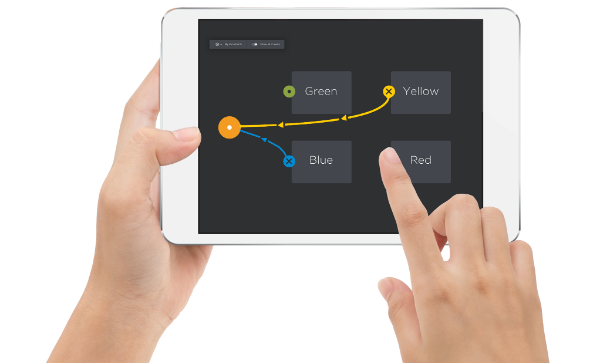 Winner of Installation Magazine's "Best of Show" Award at ISE 2018, this new approach to active learning environments is reinvigorating learning spaces with a solution that is highly flexible and configurable. With vSolution Matrix, faculty and students are afforded all kinds of connectivity options to ensure maximum participation in class sessions regardless of what device technology they bring with them to class. A simple drag-and-drop user interface enables easy and intuitive configuration of classroom spaces without requiring custom programming. vSolution Matrix also leverages the latest in video-over-IP signal routing making it possible for the instructor to deliver files to student workstations, preview student progress from around the classroom, and route signals to and from connected workstations by simply "connecting the dots" from their teacher's station or wireless personal device. No dedicated video matrix routers or custom cabling are required.
Designed to be 'all-in-one' collaboration solutions, the award-winning Cynap and Cynap Core are also pushing the envelope on what collaborate devices should offer. With a simplified design, easy integration, and intuitive GUI for Active Learning and Meeting environments, integrating a Cynap solution maximizes an institution's investment by streamlining the installation process, saving costs on cabling and licensing.
Join WolfVision for two different webinars this week to get an in-depth look at these solutions and learn the details of this exciting promotion!
Wednesday, March 21 at 11:00am (EST): https://wolfvision.zoom.us/webinar/register/WN_IbG3h1LFQRGe8aB_g9eEAQ
Thursday, March 22 at 2:00pm (EST):  https://wolfvision.zoom.us/webinar/register/WN_XrvM3m-5TEeR7pdLHLylUQ
For additional details on WolfVision's Active Learning Promotion, you can also contact them at sales@wolfvision.us