The pandemic changed many of our work behaviors, but none quite as significantly as the overwhelming amount of time spent in virtual meetings. According to Microsoft's Work Trend Index, weekly virtual meeting time on Teams more than doubled during the pandemic, climbing 252% since February 2020. Zippia found the average employee spends 6% of their time in meetings, with middle employees, management and CEOs spending 35%, 50% and 72% of their time attending and hosting virtual meetings, respectively.
The transition to remote work places even greater emphasis on connecting through virtual meetings and therefore should warrant more attention and forethought about the overall experience. Improving meetings can help with employee productivity, reduce the dreaded "Zoom fatigue" that was a hot-button topic for all of 2021, and assist in becoming a more remote-friendly organization.
There is so much hidden potential in meeting utility that is mostly unrealized because of our habitual myopic meeting structure. Technology is available to help virtual meetings become more useful, ranging from tools that allow for video indexing to audio transcription solutions like Otter, but these tech advances mean nothing if there is a lack of commitment and top-down execution from management.
There has yet to be a standard or benchmark for improving virtual meeting utilization given that each company structure is unique. But organizations concern themselves with the utility of many communication mediums in almost every context and still haven't cracked the code of meeting efficiency. However, a few simple questions can help enterprises know they are on the right path.
1. Are you requiring employees to be present for entire meetings when only a portion might be critical to their job function?
Weekly, hour-long all-hands meetings take up approximately 52 hours a year, and that doesn't account for the numerous other virtual meetings that employees attend daily from internals, client calls, business development, industry event sessions and others. Allowing employees to watch the most relevant moments on their own terms can improve retention and reduce time management inefficiencies.
Internal meetings aren't of equal importance to all attendees, and as asynchronous work is beginning to trend in the job market, it should carry over into meetings as well. Mandatory participants can conduct the live meeting and allow "fly-on-the-wall" colleagues to view the recording on their own time and locate the specific moments relevant to them. Companies can take advantage of the newfound comfort of recorded meetings and create a new more efficient way to work.
2. Are you making video moments shareable within collaboration platforms?
Platforms like Zoom, Microsoft Teams and Webex have become the water cooler of remote work while also serving as a great place to quickly collaborate. Employees instinctively share everything from gifs to YouTube clips, whitepapers and articles, so why not meeting content? Sharing meeting snippets securely internally creates a new vehicle to deliver relevant content to colleagues, giving it more value and purpose.
Meeting productivity and engagement can sometimes feel like a new issue brought on by the abundance of virtual communication during the pandemic but has been a leading waste of time for many years. A survey conducted by Harvard Business School and Boston University found 65% of senior managers said that meetings kept them from completing work, 71% found them to be unproductive and inefficient, and 62% stated that meetings miss opportunities to bring the team closer together. Not only must we change meeting size or length, but also the way we deliver and engage with each other during and after.
3. Are you enabling employees to "react" to meetings in real-time?
Virtual meetings are simply less engaging than in-person meetings, but there are practices that increase engagement to help close that gap. Just like social media, employees should be able to leave emoji reactions and comments to specific portions of a meeting in real-time.
Introducing reactions allows managers to view feedback in real-time and encourages asynchronous collaboration and commands attention. When Facebook created reactions for their social network back in 2016, which has subsequently been adopted by every other social media or collaboration platform, it drastically increased engagement and companies can achieve a similar lift from their meetings.
Adapting for WFH and Hybrid Workflows
WFH and hybrid working has now become the de facto standard and employers must adapt their workflows to match. If enterprises can answer these three questions affirmatively then they are in a good position to improve the utilization of meeting content to be more meaningful and respectful of employees time.
Many companies are experimenting with ways to reduce meetings, from minimizing the number of participants to "no meeting" time slots or days, but the more effective approach is to maximize their usefulness and ability to bring together an organization rather than alienate participants.
---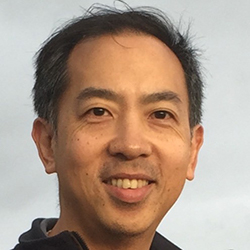 Humphrey Chen is the CEO and Co-Founder of CLIPr, a Video Analysis and Management (VAM) platform using AI and machine learning to help users quickly identify, organize, search, interact and share the important moments within video content. He is a corporatized entrepreneur who has bought, advised, and built start-ups in a multitude of different technology-based industries throughout his career. Prior to CLIPr, Humphrey was also the Head of Key Initiatives for the Amazon Computer Vision API's, former Chief Product Officer for VidMob, and led the New Technologies division at Verizon Wireless during the launch of 4G LTE networks. Chen currently serves on the Board of Advisors for Noom, DialPad, GrayMeta, and VidMob. Connect with Humphrey, @humphreyc, on Twitter and LinkedIn. For more information about CLIPr, visit clipr.ai/.
If you enjoyed this article and want to receive more valuable industry content like this, click here to sign up for our digital newsletters!