It's no secret that the hybrid workforce is here to stay. A recent Gallup study found that hybrid work has increased from 32% in 2019 to 42% in February 2022, and is anticipated to rise to 53% in 2022 and beyond. This means that businesses must adjust day-to-day operations, including meetings, to accommodate about half of the workforce. Optimizing conference spaces for hybrid meetings starts with thoughtful conference room design.
Here are a few tips to help make your conference space functional for hybrid meetings.
Invest in Audio and Video Equipment
A successful meeting starts with high-quality audio and video for in-person and remote attendees. To have the best video quality, it's important to have high-definition webcams and displays. There are a variety of webcam options available that can complement the conference room setup. For example, a webcam may have a feature that can focus on one speaker or zoom out to display the whole room.
It's counterproductive to a meeting when the speaker needs to continuously repeat themselves. A high-quality microphone (or microphones) can ensure that both in-person and remote attendees can hear each other. If there is one meeting speaker, they should be seated close to the microphone. If the conference room is large and the meeting is collaborative, there may need to be multiple microphones.
To help meetings stay private to attendees in the room, companies can invest in sound-proofing measures, such as sound absorption panels. These can help reduce unneeded noise, as well as present a unique opportunity for branding, art pieces or other designs.
All-in-one video conferencing displays
To make things simpler, companies can invest in an all-in-one videoconferencing display. This is a device that includes a TV screen, camera, speakers and microphone. These are ideal for smaller conference spaces that don't need an elaborate video and audio setup. When planning a conference space for hybrid meetings, keeping room size in mind is important.
Conference Space Layout
In addition to room size, it's also important to consider the layout and function of the space. A formal board meeting room will have different needs than a conference room used for internal meetings. The space must be functional to attendees, both in-person and remote.
Videowalls
A videowall can hold many benefits for a conference room, such as displaying a large number of virtual attendees or enabling a remote speaker to use visual aids while presenting. A videowall can also encourage collaboration, such as a digital whiteboard brainstorming session.
Videoconferencing Software Features
Perhaps you're loyal to your videoconferencing software. Maybe your current software doesn't fulfill your needs. Since hybrid work is here to stay, it's time to invest in a comprehensive video conferencing software that suits your needs. Ask the following questions when considering these common features.
Collaboration
Is there a whiteboard or brainstorming option?
Is there a chat or messaging component?
Can a presentation include polls or surveys?
Limitations
Are there any restrictions on meeting length or participants?
Audio and video quality
Are there any reviews that specifically mention the audio and video quality?
Access
Do attendees need to download an app or can they join meetings from their web browser?
Is the videoconferencing software able to accommodate individuals with disabilities? (Such as providing live subtitles).
Compliance
Is the software compliant with any privacy laws, such as HIPAA or GDPR?
Security
Are there security measures put in place, such as password protection, encrypted meetings or in waiting rooms?
Conduct Conference Room Audits
To make sure that your conference rooms are properly optimized, conduct an audit of the current setup. Start simple by making sure the right technology is there, noting if there are instructions on how to use the technology or if staff is trained, if the internet connection is stable and secure, and then examine the following.
Physical Equipment: Cables, adaptors, controls and network hardware.
Are cables, adapters and input connections functioning properly?
Are cables neatly labeled?
Inspect and test projection screens.
Video Equipment: Displays, touchscreens and projectors.
Are all input sources communicating with displays?
Confirm optimum brightness, contrast, color and aspect ratio.
Are all cameras and projectors properly aligned and working as intended?
Audio Equipment: Microphones, phones and conferencing hardware.
Check that your audio coverage is consistent in your spaces.
Test all input sources and audio connection points.
Is your audio equipment free from distortion?
Software: Ensuring compatibility.
Confirm device controls, and system power control and sequencing.
Check code, firmware, and wireless and networking.
Confirm networks and AV-LANs are intact.
Inventory and test software programs for connectivity.
Conference room design, investing in the right hardware and software and ensuring that the equipment functions properly are vital to creating successful meetings. Since over half of the workforce is now remote, employers must create unified meeting experiences, and make sure that remote employees can see, hear and participate in meetings.
______________________________________________________________________________________________________________________________________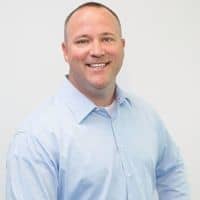 Mike Walsh is a 15+ year veteran in the audiovisual industry, bringing extensive knowledge of AV design, implementation, service and sales to DGI. Mike is high energy, providing leadership and driving innovation for the diverse divisions that make up our company. He's also led a team that was recognized as the top integration firm serving educational markets in the country two years running.