For the company's brand new global corporate headquarters located in Charlotte, North Carolina, Sealed Air wanted to empower employees with the most modern, innovative Unified Communication, AV, and videoconferencing technology possible to encourage and facilitate collaboration, and drive more efficient and productive meetings.
The Tech Decision
Spanning more than 32 acres, the new Sealed Air headquarters opened in May 2017. Top of mind in the design phase was to keep employees thinking innovatively while providing space for them to move around throughout the day.
Through this installation, Sealed Air reimagined the way employees would work by offering flexible work spaces and eliminating assigned seating throughout the campus.
Integral to the plan was identifying the ideal technology to help employees maximize efficiency and facilitate productive meetings. In the company's fast-paced work culture, it was imperative that the chosen technology should be extremely simple to use, flexible, and provide employees with a consistent user experience as they move throughout the office.
After an exhaustive research process, Sealed Air management chose Crestron technology, including Crestron Mercury Conference System, Crestron room scheduling touch screens, and Crestron Fusion software to bring their vision to life.
The Solution
Crestron Mercury was the perfect solution for the conference spaces because employees were finding themselves trying to force customers to bend to Sealed Air's conferencing platforms.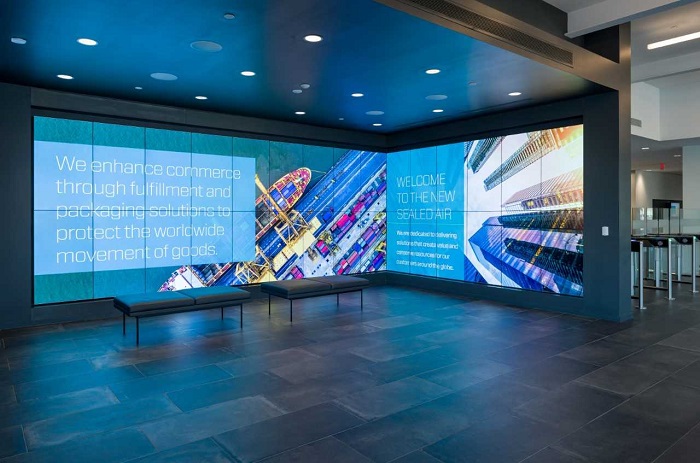 Because Crestron Mercury is the only open UC solution, anyone can simply walk into a room and begin their meeting without having to worry about codecs.
Crestron Mercury has been so successful that Sealed Air is planning to deploy them globally.
With more than 100 meeting rooms of all sizes and functionality across the campus, and with thousands of employees in perpetual motion, Sealed Air needed a room scheduling solution that would enable employees to easily book rooms from anywhere and at any time.
Crestron TSW room scheduling touch screens were the way to go.
Mounted just outside the door to each meeting room, the touch screens give employees the ability to quickly check availability and book rooms on the spot.
Sealed Air also leverages occupancy sensors to confirm room availability, and Crestron Fusion enterprise management software to track, record, and analyze room usage data campus-wide.
The occupancy sensors also enable the release of unused rooms back to inventory. Data collected by Crestron Fusion enables management to make educated high-level decisions regarding future space allocation and technology deployment.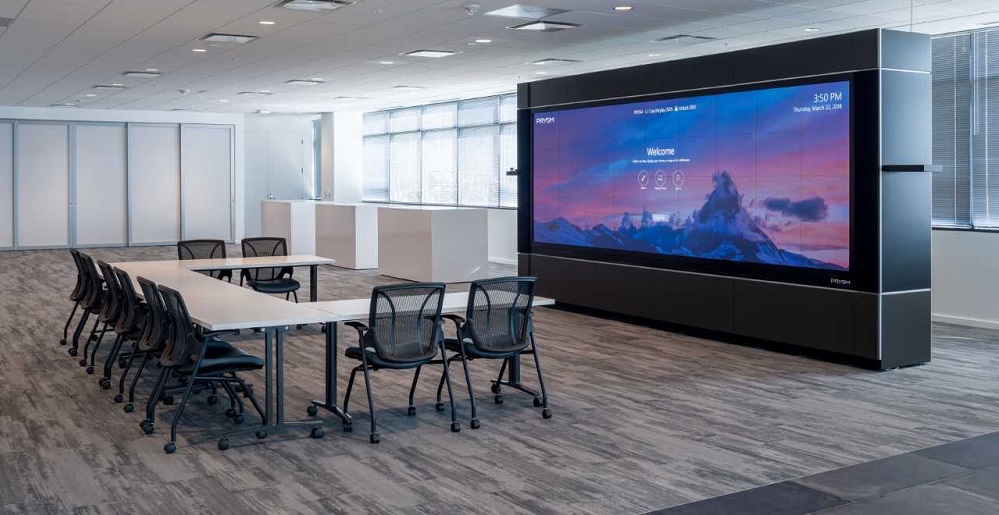 The Impact
Thanks to Crestron technology and the great work of Bradley Wilbanks and his team in deploying it, the new Sealed Air headquarters is a model of efficiency for meetings and room scheduling.
"Our overall relationship with Crestron has been great. We view it as a true partnership. We have amazing experiences any time we have to pick up the phone and call customer service,"
says Bradley Wilbanks, Global AV Supervisor, Sealed Air. "Another thing that we love about Crestron is being able to continually get training on their new products. That allows us as a customer to continue evolving and stay up-to-date on the technology."
Read Next: The Definition of Unified Communications According to a Tech Integrator
Sealed Air has been pleased with the functionality and versatility of the Crestron equipment and its ability to create an attractive workspace for potential hires. Crestron has provided the employees at Sealed Air a more robust environment that offers more collaborative and engaging spaces to do work it.
"Crestron provides a new level of confidence when it comes to technology within the meeting space," says David Emmel, Director of Customer Engagement, Sealed Air.
If you enjoyed this article and want to receive more valuable industry content like this, click here to sign up for our digital newsletters!