Established in 2007, Art Aquarium has exhibited all across Japan and overseas at places that communicate history and culture, including Nihonbashi Mitsui Hall, Kyoto's Nijo-jo Castle as well as the 21st-Century Museum of Contemporary Art, Kanazawa.
The Tech Decision
With more than 10 million visitors, Art Aquarium has expanded overseas into Milan, Italy and Shanghai, China.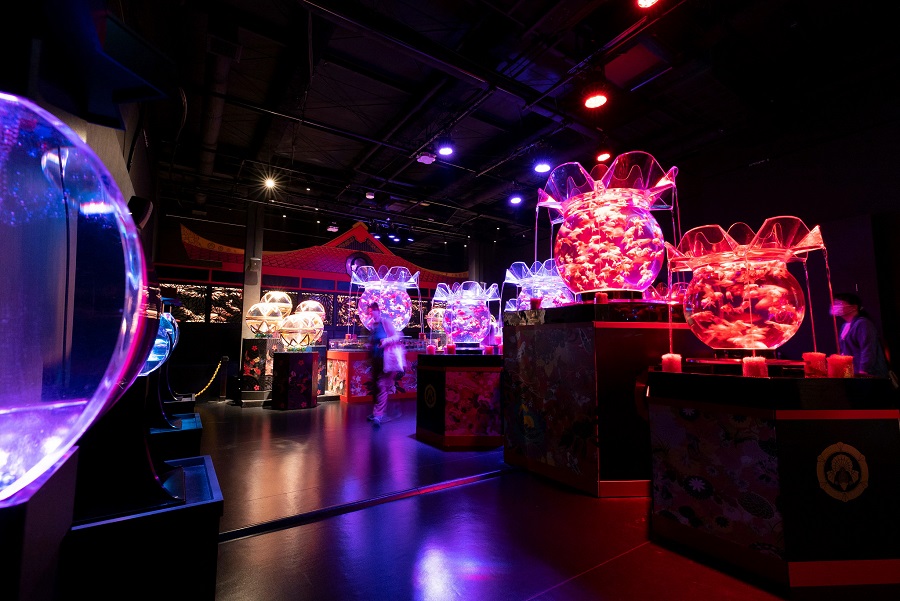 Wanting to elevate the "Kingyo" Aquarium to reach the vision of its creative director, Art Aquarium required an innovative, cutting-edge audio system that provided pristine sound quality and an enhanced guest experience.
"The client wanted a high-performance audio solution that would provide as much power and clarity as possible.
"After careful consideration, our team designed and installed an integrated HARMAN Professional audio solution made up of JBL Professional speakers, Crown amplifiers and BSS signal processors," says a spokesperson at HIBINO.
"We were confident the HARMAN solution would cover the museum's needs and exceed their expectations."
The JBL Control Contractor Solution
The system features an array of JBL Control Contractor 20 Series speakers, including Control 23-1 and Control 25-1 loudspeakers as well as Control SB-2 subwoofers.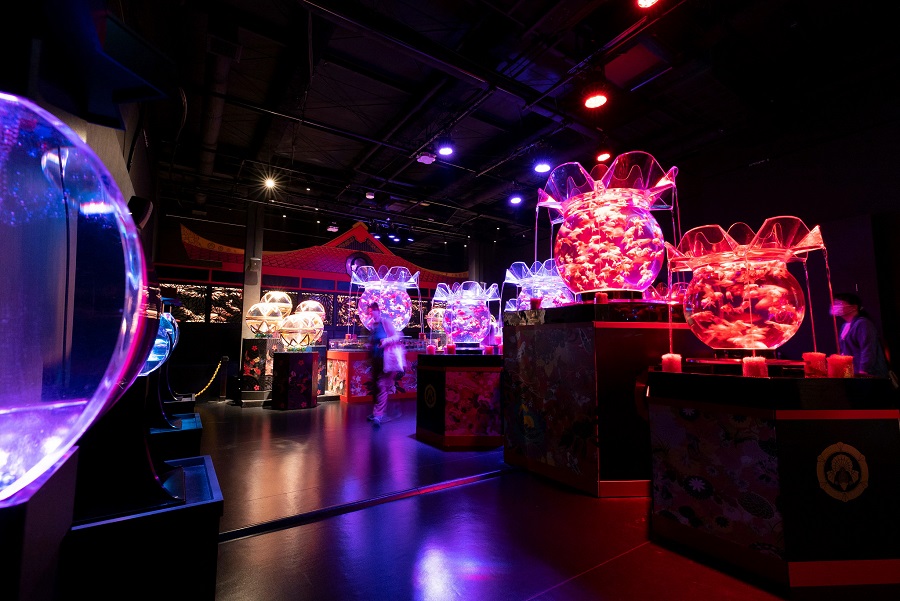 The compact speakers deliver a rich sonic character with wide, consistent sound dispersion across the venue, while the subs deliver authoritative, accurate low end.
HIBINO also installed JBL AC18/95 and AC28/95 two-way loudspeakers and ASB6118 high-power subwoofers.
For unmatched power and reliability, HIBINO powered the system with Crown DCi 8|300N, DCi 8|600N, DCi 4|600N and CDi 4|1200BL amplifiers.
The system also includes BSS BLU-160 signal processors with BLU link and BSS EC-V volume controllers.
The Impact
"Audio is an important storytelling tool, and to help showcase our exhibit we entrusted HIBINO Corporation to install a world-class sound system," says a spokesperson at the Art Aquarium.
Related: Almost All Workers are Distracted by Audio Pain Points, Study Finds
"HARMAN's system integrated smoothly and we were able to create an immersive experience for the audience."
"Venues like Art Aquarium that seek to popularize history and culture through both audio and visual mediums, need optimum sound performance," says Ramesh Jayaraman, VP & GM HARMAN Professional Solutions, APAC.
"We would like to thank our partner HIBINO Corporation for understanding the unique requirements of the space and giving the museum a sense of immersion with world-class sound reinforcement."