My TechDecisions Podcast – Episode 51, Sony's Future Learning Collaborative
Host Jonathan Blackwood interviews two Sony representatives about the company's recently announced Future Learning Collaborative.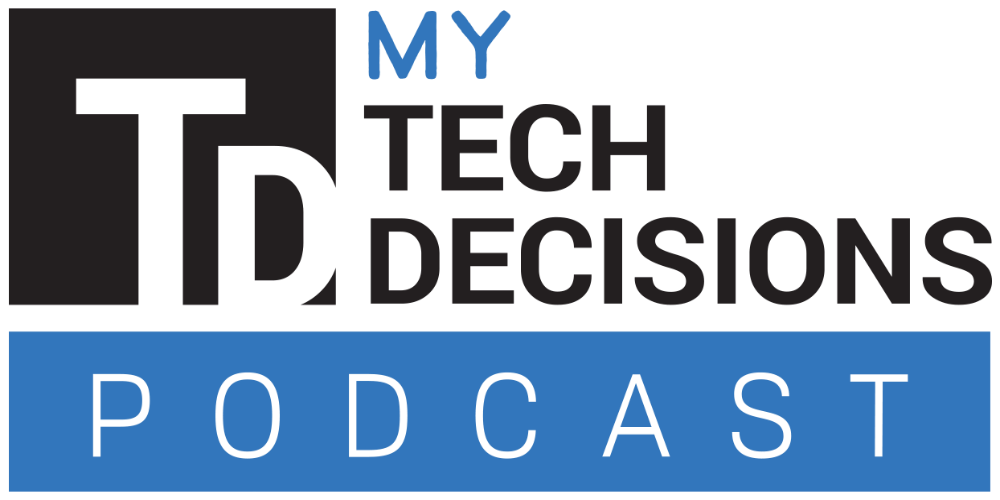 In this episode of My TechDecisions Podcast, host and TD Managing Editor Jonathan Blackwood interviews Kiyoharu Sassa and Mark Bonifacio from Sony to discuss the company's recently announced Future Learning Collaborative for higher education technology.
With the support of 11 U.S. colleges and universities, Sony Electronics has developed the Future Learning Collaborative, an initiative designed to foster open and candid dialogue among higher education institutions about the role of technology in supporting teaching and learning. Collaborative members are comprised of faculty and administration leaders from a broad range of schools throughout the country who are working together with Sony designers and researchers to develop new classroom technologies and enable more effective teaching methods – with the ultimate goal of creating a deeper and more immersive learning experience for students.
The Collaborative – a cross-section of public, private, two- and four-year institutions – has met regularly since November 2017 for working sessions, focus groups, and technology demonstrations facilitated by Entangled Studios. In each meeting, members shared ideas, asked questions, and participated in candid discussions about teaching and learning technologies and pedagogical strategies. In the coming months, the Collaborative will begin regularly sharing its findings with the broader higher education community.
This initiative is the latest result of Sony's decades-long commitment to providing creative products and solutions that directly support the mission and vision of higher education institutions. The company's work with colleges and universities ranges from manufacturing products for classrooms and presentations to developing virtual and augmented reality activations for admissions to leading the design and system integration of new campus facilities. Sony's approach is based on gathering feedback from practitioners and learning an industry's unique challenges, then developing solutions that meet customers' evolving needs – in fields as diverse as broadcast, production, cinematography, healthcare, theater, and sports, along with higher education.
Members of the Collaborative include:
American University
Arizona State University
Dartmouth College
Duke University
Houston Community College
Indiana University
Montclair State University
Northwestern University
San Francisco State University
University of California San Diego
University of Central Florida
Check out our interview to learn more about the Future Learning Collaborative.
Subscribe to MyTechDecisions Podcast on iTunes!
---
Listen to this podcast using the embedded player below, or use the link to download (right-click to save) or to listen using your system's media player. On mobile devices simply click the Download this Audio File link below and your devices player will automatically play the file.
Listen to My TechDecisions Podcast – Episode 51, Sony's Future Learning Collaborative
Format: MP3
Length: 18:08
Filesize: 13 MB

Reader Interactions