During the coronavirus pandemic, hospitals and other healthcare facilities have been tirelessly working to save patients' lives and keep facilities running as smoothly as possible.
Keeping healthcare facilities safe is no easy feat on any given day, nevermind during a pandemic. Between patient safety, visitor safety, HIPAA laws, and violence against hospital staff (just to name a few every day security considerations), hospital employees have a lot on their plates.
Bill Hapner, director of healthcare for G4S, an integrated security solutions provider, has seen a lot of these mistakes in his many years conducting security site assessments.
Related: 3 Hospital IT Nightmares: Healthcare Tech That Will Raise Your Blood Pressure
Hapner often documents the mistakes he comes across as a teaching tool for both the hospital he is assessing and hospitals he will assess in the future.
The photos in this article were taken by Hapner during actual security site assessments at various hospitals throughout the country.
Can you spot the hospital security mistakes?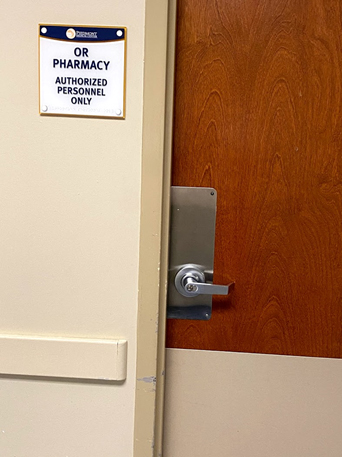 Operating room pharmacies should have access control readers. If someone forgets to lock the door, anyone could get access to dangerous drugs. It is also important to have access control readers so that hospitals can track who goes in and out.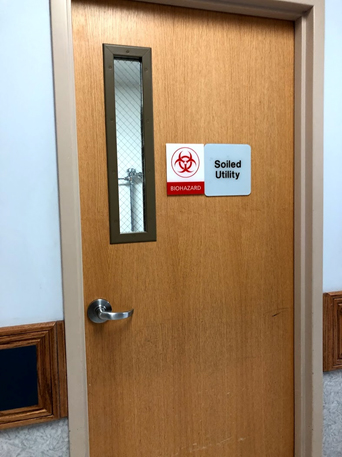 The door to this soiled utility room doesn't have any sort of locking mechanism on it.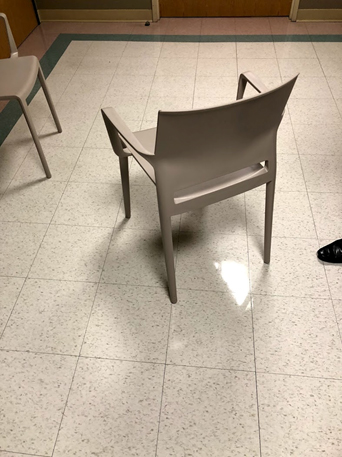 These chairs in a behavioral health unit should be secured to the ground or too heavy to lift to use as a weapon.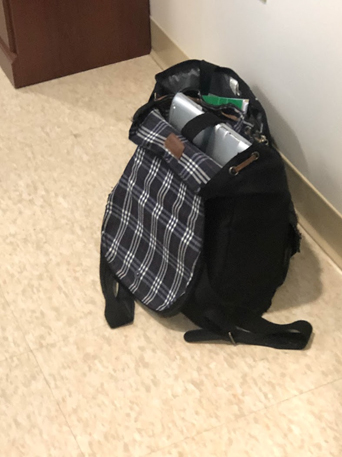 Bookbags and all computer equipment should be secured at all times. If the computer contains patient information, it could be a HIPAA violation.
While some of these may seem like obvious mistakes, it is important to remember that these are REAL photos taken at ACTUAL hospitals in the United States.
Although most probably think, "Well, I wouldn't do something that negligent," hospital staff and security are often overwhelmed and understaffed — especially given the current pandemic and the added responsibilities and precautions that come with it. It's easy to see how some of these situations might happen in our country's current state.
These mistakes emphasize the importance of bringing in a security consultant to do an assessment of your facility. Sometimes it's the things standing right in front of us that we miss and a fresh pair of eyes always helps.
This post premiered on our sister site, Campus Safety. In case you missed it, here is their earlier installment of hospital security mistakes.