Sometimes when the giant electronics company Apple does something that's perceived as looking ahead questions abound.
When Apple announced that it would streamline its new generation of computing products by only offering USB-C connections virtually no one disputed the move. Unlike when Apple dropped the now obsolete floppy drive or even CD-ROM drives, experts recognized the potential impact of the USB-C format.
Designed as a more streamlined, more efficient means of connecting and powering devices, USB-C adoption is growing quickly throughout the electronics industry.
Today, not only will the public see Apple products, including MacBooks and iPad Pros incorporating USB-C, consumers will see smart devices from other companies that include smart phones, laptops and convertible computing solutions employing USB-C.
What is USB-C?
According to the USB Implementers Forum (USB-IF) organization, USB-C was developed to meet the need for the continued success of USB interface standards as device design migrates towards smaller footprint solutions.
The USB organization points out that with products becoming smaller and more lightweight, USB inputs and connectors were "inhibiting innovation." Moreover, as the technology market has evolved, the "usability and robustness requirements have advanced and the existing set of USB connectors were not originally designed for some of these newer requirements."
Outlining some of the benefits of USB-C or USB Type C as it is sometimes called, the format complies with European regulations that call for a universal connector that charges mobile devices.
The format's connector is a departure from past versions, and the connectivity product company Belkin says, USB-C is easier to use, and its universal design lets users plug the connectors in at any direction.
USB-C and new versions that include version 3.1 deliver faster data transfer speeds up to 10Gbps, as well as the ability to charge electronic components quickly with up to 100 watts and 3 amps of power.
Version 3.1 also supports higher quality AV that includes 4K UltraHD video.
For comparison purposes, USB 3.1 (SuperSpeed+) is up to 20 times faster than USB 2.0 and 12 times faster than FireWire.
USB-C is also a bi-directional format, and the Thunderbolt format was developed using USB technologies. Thunderbolt 3 is capable of deliver data at speeds as fast as 40Gbps.
Unique USB-C Format Quickly Gaining Momentum
Explaining how USB-C fits into the modern consumer electronics and professional workforce environments, Kashyap Khetia, senior manager of product marketing for KanexPro, says USB-C addresses a lot of the previous formats' weaknesses.
"First and foremost USB Type-C: Fixes an age-old problem. It's a well-known fact that you must spin a USB connector three times before it will fit, from this we gather that a USB has three states: Up position, down position and Superposition – meaning staying in center.  USB Type-C promises to solve this problem with a universal connector that's also capable of twice the theoretical throughput of USB 3.0 and can provide far more power. That's why Apple is pairing up Type-C and USB 3.1 to eliminate the power connector on the MacBook," notes Khetia.
"USB Type-C is also about the same size as micro USB connections, so it'll fit in even the smallest of devices. Furthermore, Type-C USB is also great for charging. Bi-directional power means that not only can your device charge a peripheral, but if it runs low, the peripheral could charge the host device. When USB Type-C is combined with USB Power Delivery [or USB PD] it can support a much higher power output—up to 100 watts at 20 volts and 5 amps. This is not only enough to charge smartphones and tablets, like we've been doing with micro USB, but you can now charge a notebook with USB PD and Type-C."
Khetia emphasizes a variety of manufacturers from across the electronics market are adopting USB-C.
He says that since 2014 a range of products that include motherboards, notebooks, tablets, smartphones, hard-disk drives, USB hubs and other devices that incorporate USC-C connections.
"It's been adopted very fast across all platforms in computing from Android and Windows, to iOS, Chrome and Linux," Khetia points out.
"With the new iPad and Google Chromebooks there is not just a need to sync, but there is also a need to charge devices, and at the same time send UHD [UltraHD 4K] signals with audio to displays."
Currently, some of the specific devices that feature USB-C include the Apple MacBook, the Google Chromebook Pixel, the Microsoft Surface Book 2, the Samsung Galaxy TabPro S, the Samsung Galaxy Tab S4, and the third-generation iPad Pro.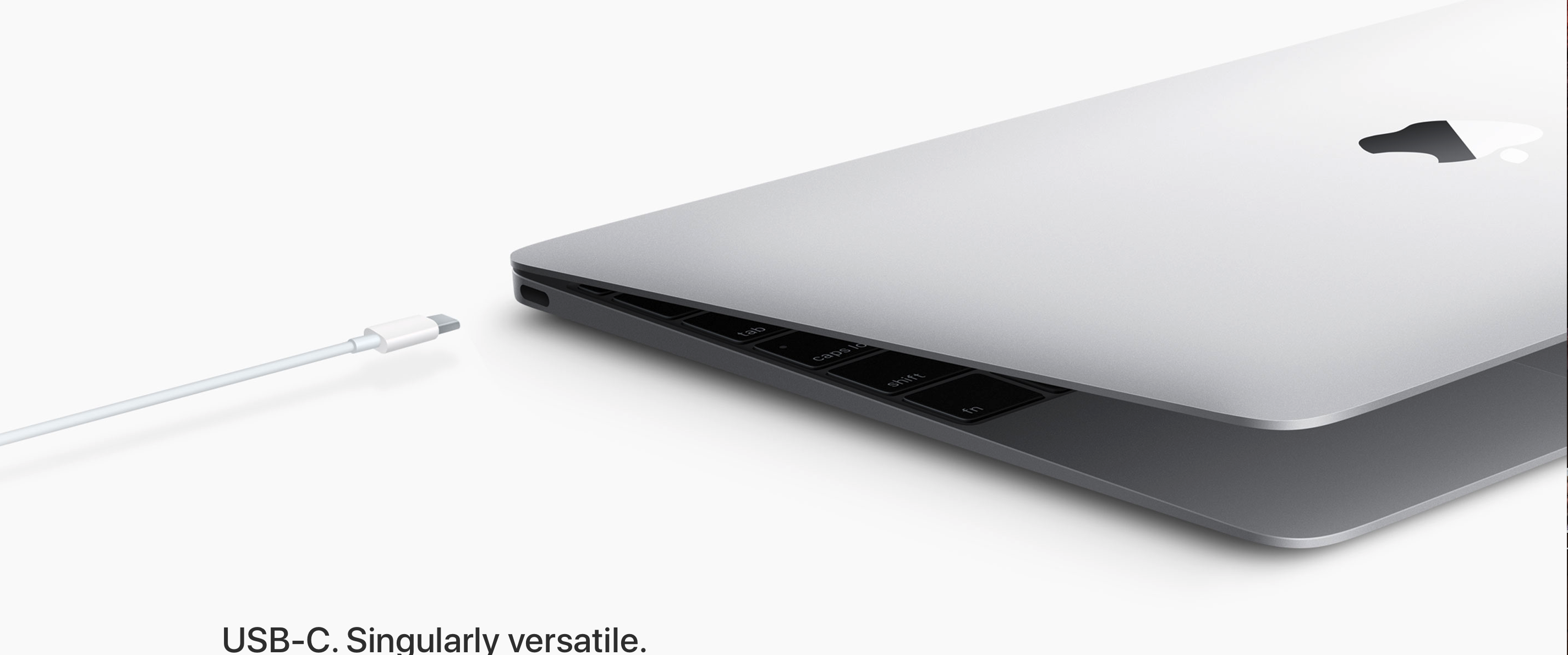 USB-C in the Real World
According to Khetia, some of the typical applications in which users will see USB-C in work environments are places like conference rooms, classrooms, and BYOD [bring your own device] environments such as huddle rooms where USB-C tablets can be used in conferences to screen share.
Helping to provide USB-C connectivity in environments like boardrooms and huddle rooms, KanexPro recently introduced a USB-C solution that is designed to complement huddle room spaces. Khetia comments that KanexPro will follow up its SW-2X1USBC USB-C and HDMI switcher with more USB-C signal management products.
"The aim is to allow flexibility with our switchers and wall plates when USB-C is required for any installation," he says.
Looking at the USB format from a more global perspective, Khetia estimates that USB-C will coexist with other versions of the format due to the popularity of the other USB formats.
Helping to provide some guidance with the choice of products and connectivity to facilitate device compatibility in working environments Khetia states that USB-C will help meet users' need for increased connectivity.
"I would say that if you are considering lightning-fast data transfer speeds; need to display 4K video with an immersive audio experience from your PC/laptop or Macs, this is the way to go, and it will also charge your devices wile connected," he recommends.
"It's unstoppable and has a lot of potential."
Reinforcing the versatility of USB-C in work environments, Khetia stresses the format simply provides a more efficient means of power and connectivity.
"One connector—many possibilities. It eases the headache of connecting multiple cables and adapters to various devices when system designing a classroom, conference room or data center," he emphasizes."
"As a single-cable solution for the simultaneous delivery of audio, video, data and power for any platform or device; USB-C offers significant advantages for professional AV environments. Additionally, USB-C also accommodates a variety of interface specifications through alternate modes. Alternate modes allows for the integration of DisplayPort, HDMI, MHL, audio, and Thunderbolt devices through USB-C connections."
If you enjoyed this article and want to receive more valuable industry content like this, click here to sign up for our digital newsletters!