From wearable biometric sensors, to remote monitoring in patient rooms, IoT for healthcare spaces already shows promise. But if you're an IT manager, CIO, or other technology decision-maker for a hospital or similar facility, what do you really need to know about the internet of things? And is it safe to use it?
Let's start with some examples of where the internet of things has already proven useful in hospitals.
IoT for healthcare examples
Care Management
Solutions such as Innovaccer gives healthcare providers an instant, comprehensive view of patients as they progress through care, using data already collected by patients' wearables. The communication between a caregiver's solution and a patient's device can trigger in-the-moment alerts tailored to the patient's needs.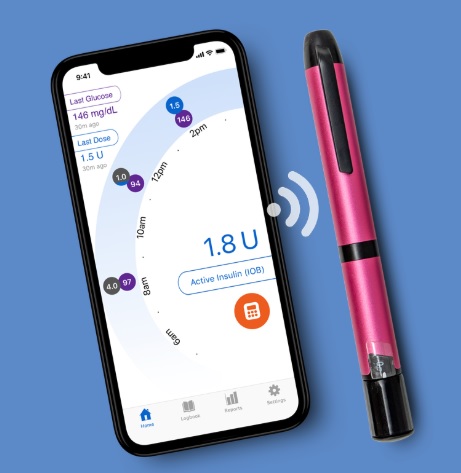 The smart insulin pen like InPen, for instance, record the time/amount/type of insulin in a given dose. Over time, they can learn about and alert patients to the best type of insulin regiment at the right time.
Proteus Digital Health are ingestible sensors aimed at minimizing incorrect uses of medication. They are pills that dissolve after ingestion and create a signal picked up by a wearable sensor.
This data is pushed to an app which confirms the medicine was taken as prescribed.
The ADAMM wearable asthma solution can detect an asthma attack before it happens. This allows the patient to take a prescribed action ahead of time to mitigate the impending attack's severity.
The wearable induces a vibration when an attack is imminent, can send a text to a careperson, and can even track the use of inhalers.
Actionable Info
The idea of "quantifiable health" is critical: measuring the actual patient outcome with hard-to-ignore numbers provides actionable data from which improvements can be made.
When a wearable device tracks almost all of a patient's experience — not just what they're talking about during an appointment — there's a much more accurate data set available.
Threats to the healthcare IoT market
This report from Aruba Networks says that 87 percent of healthcare organizations will adopt IoT this year. But 89% of those adopters will suffer an IoT-related security breach; and 39% will experience human error which leaves data vulnerable.
Security is always the biggest concern when it comes to IoT, so below we've listed some helpful ideas and content for making IoT healthcare security a top priority: