Enterprise content management benefits aren't too easy to realize if multiple systems across an organization are used, with nothing to tie them together. That's what Texas A&M University — a school which boasts America's second-largest student body — learned after many years of different agencies within the school using different ECM software to improve efficiency.
While beneficial on a department level, siloed ECM systems did not allow the school to take advantage of intra-departmental document access, optimization of processes, and valuable operations analytics.
Disparate systems also introduced the possibility of having redundant solutions or systems: something accountants and eagle-eyed investors wouldn't tolerate.
So, naturally, there came a point where the school realized their old way of doing things just wouldn't work anymore.
ECM software must-haves
Take it from Texas A&M: there are some things that a wise technology manager will look for in an ECM solution, even if they don't anticipate using it immediately.
In the school's case, the goals were:
to avoid software purchases at the department level
to reduce costs by eliminating redundant systems
to enhance the ability to share documents and workflows
But savvy buyers of ECM solutions will look more broadly for the following: 
records management
business process automation
extensive security and access controls
After evaluating options, the university selected a Laserfiche central support service. IT was identified as the central support, and the school established a shared service approach to deploy and scale the software.
Real-life enterprise content management benefits
Shared ECM consolidated IT functions at Texas A&M from several system members to one location, reducing costs and time spent on maintenance, says Jeffery Phillips, associate director at Texas A&M Information Technology.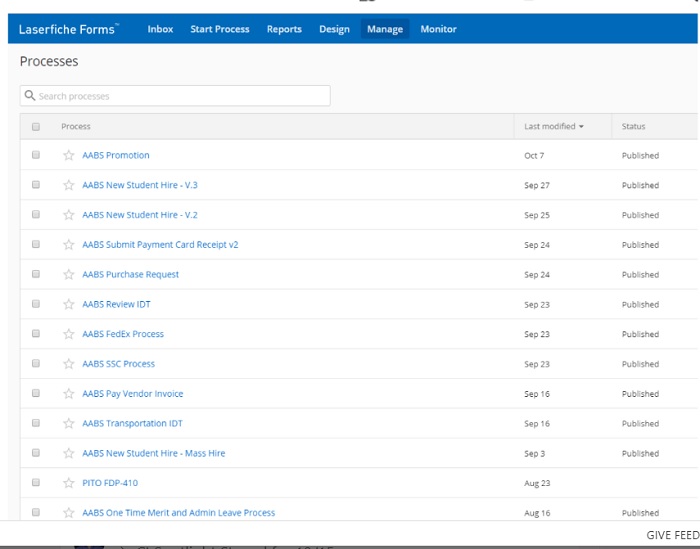 "In addition, the shared system provided a consistent framework to support compliance; risk mitigation through disaster recovery capabilities; the ability for different departments and system members to leverage the cumulative accomplishments of their colleagues; internal and remote access to electronic documents; and reduced printing and physical paperwork—as well as the space and filing cabinets previously required to house that paperwork," he says.
The university system worked with Laserfiche to identify local best practices and standardize across the ECM software while consolidating resources, realizing enterprise content management benefits and continuously looking for ways to improve.
They were able to scale the system by negotiating a master agreement with the provider to move from a single server with multiple—but limited—repository implementation of ECM software to a multiserver, scalable system.
Read Next: Residential Technology You Should Consider for Your Office
By offering ECM as a shared service, the Texas A&M University System is able to make available economies of scale and document sharing that individual departments could not by themselves.
Colleges and agencies in the university system that use the shared service receive a feature-rich implementation at a more affordable price point; they also receive maintenance and support from the central IT department and can leverage existing framework and do not need to build file structures from scratch.