Over the last few years, the workplace has seen a rapid expansion of data teams within operations, finance, marketing and HR teams. Data-driven solutions are being employed successfully in businesses of all sizes to solve various organizational challenges, however not all companies are seeing progressive results.
To truly analyse data and provide an unprejudiced perspective which maximizes the end result, you need more than talented data teams, you need diversity.
Not only do diverse data teams perform better, they also give businesses wider insights into their customer base, creating unbiased results.
Yes, diverse data teams work better
Research shows that diverse teams are more successful and profitable for businesses.
In fact, Harvard Business School conducted a study on gender and firm performance which covered 1,069 businesses across 24 industries.
The study found that the more diversity had been accepted in an industry, the more it had benefited business performance within that industry.
Therefore, it is important for us as an industry to look at how diverse we are.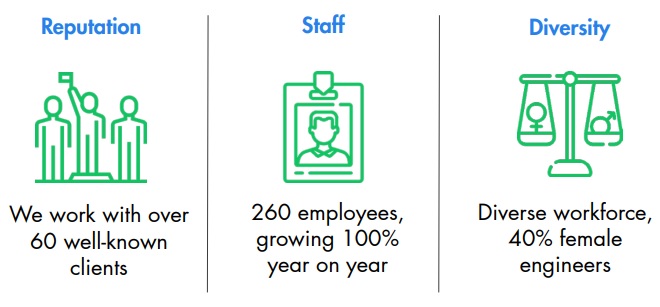 IT gender diversity
Towards the end of last year,
WISE Campaign reported
that there are only 22% of women in core STEM occupations.
This figure is alarming compared to the overall UK employment rate for women which is an outstanding 71.4%.
If we don't improve diversity in the IT sector figures quickly, data teams are likely to suffer the impact.
As a modern and innovative industry, we should aim to attract and retain a talent base from a range of educational and social backgrounds.
To attract diverse data talent, businesses should take a holistic approach and ensure key decision makers understand and support diversity.
If there isn't support from all levels of the organisation, plans to increase IT diversity and inclusion can fail before they've even started.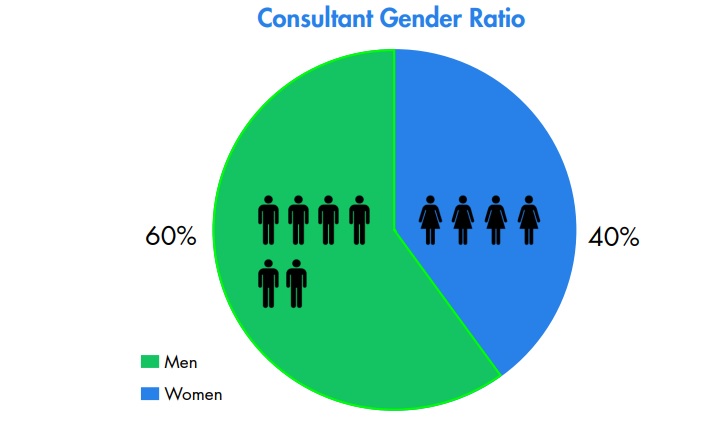 Is your business using diverse language? Are you sure?
Organisations should also carefully consider and review external and internal business communications. How many masculine words do you have in your job adverts? Does your external image of your company culture reflect the profile of the employees you want to hire?
Businesses should remember it's not always about attracting the perfect person – by removing excessive job requirements for skills that are just "nice to have," they can vastly increase the number of applicants attracted to a role.
Retaining diverse data teams
To retain diverse data talent, business culture must be inclusive. Inclusion goals should be set to ensure all employees feel welcome to contribute freely.
Businesses can create inclusive workplace environments by involving all employees in a range of work activities, taking an inclusive approach to development and building a culture based on respect.
Does everyone in your organisation feel comfortable giving their opinions in meetings? How do your employees interact with each other at all levels? Businesses should remember to engage with all employees when creating an inclusive work environment to ensure no viewpoints are disregarded.
At Kubrick, we successfully attract business data analysts (data governance analysts) and data engineers from many different backgrounds. Our diverse teams produce creative, data-driven solutions that are positively acknowledged by our clients.
We have embedded inclusivity into our company culture, and we are proud to be able to offer our clients access to a diverse talent pool that they may are unable to attract themselves. However, it took us a lot of careful planning and senior level commitment to get to where we are today.
Read Next: Data is Helping This Tech Company Boost Diversity and Inclusivity
We have worked hard internally to develop an engaging recruitment process that attracts a diverse range of consultants. To retain our consultants, we have regular meetups and socials for all employees to bond, encourage an open-sharing environment and frequently celebrate employee differences.
But most importantly, we listen to our employees. We encourage everyone at Kubrick to give regular feedback on our culture to ensure it stays great and stays diverse.