Week in Review

This week, August 27th-31st, 2018: How AR fits into enterprise, digital detox promoting productivity, Virginia arms teachers, and more.
---

This week, August 20th-24th, 2018: TechDecisions was acquired by Emerald Expositions, a glossary of IT terms, a Tech Discussion about cloud networking, and more.
---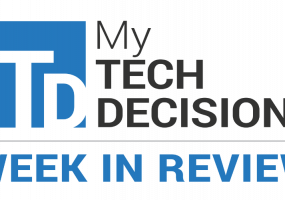 This week, August 13th-17th, 2018, we've got features on internal communications, project cost estimate, hybrid clouds, and more. Blogs include AI, hacking, and renewable energy. Don't forget the Project of the Week!
---