Through a focus on bringing together the right team with the right technology, Los Angeles-based Jargon Entertainment has been setting the highest standards for a dynamic on-camera experience for over 20 years. Having worked on many high-profile film and television productions around the world, their design team is always seeking to implement the most creative technology solutions possible.
The Tech Decision
As the implementation of LED video has begun to increase in their production environments, Jargon Entertainment recently made the decision to invest in a new inventory of durable and high-resolution FLEXUltra XT LED from Nashville-based PixelFLEX.
"We have been involved with creating production designs for television and movie sets for a while now, but we have always sub-rented the LED video in our projects," says Lucas Solomon, President, Jargon Entertainment.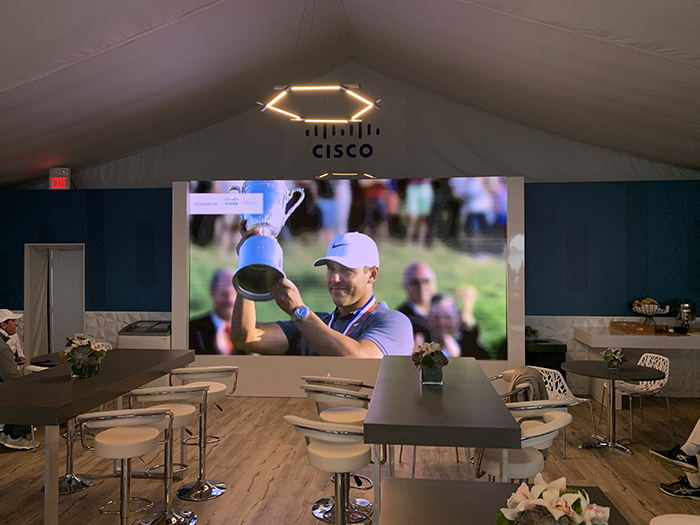 "Deciding that it was now time to handle this in-house, we did a bit of online research and began contacting potential manufacturers. After speaking with the team at PixelFLEX LED, I felt very comfortable with them and they were extremely helpful throughout the entire process."
The FLEXUltra XT Solution
While researching the available LED video solutions and providers, Solomon had a clear focus on the precise technology needed.
Knowing that a tight pixel pitch and dependability would be key to the success of their purchase, he was excited to find both with PixelFLEX LED.
"I was looking for a technology with very high-resolution capabilities, somewhere around the 1.8-1.9mm pixel pitch range," says Solomon.
"Most other manufacturers could only hit the 2.8mm range, but we needed something with a more high-definition output that really looked nice.
"As PixelFLEX began showing me their FLEXUltra XT technology, they also showed me their new protective coating technology that would provide the added benefit of durability to our LED video screen, and it worked out great."'
The Impact
With no time to waste, the new Jargon Entertainment inventory of FLEXUltra XT would be immediately put to the test. Shipped directly onsite to Pebble Beach, California, the new technology had to be ready to create a memorable experience for guests of Cisco on the 18th green.
Read Next: Top 2019 Trends in LED Display for Hospitality
"To start, the FLEXUltra XT LED video was going straight into a very high-profile event we were doing at the 2019 US Open Championship," says Solomon.
"We were hired by Octagon to implement an LED video screen into the Cisco sponsor tent, which would then be used for corporate branding and live streaming content from the network trucks as well. They would be using their Cisco-vision system to push the different content to the wall through a 4K 60Hz signal, and PixelFLEX was very helpful in making sure that everything implemented perfectly."