The Harlingen WaterWorks System (HWWS) serves approximately 27,000 water customers, as well as the towns of Combes, Primera and Palm Valley. HWWS also services over 19,000 sewer accounts in addition to the towns of Combes and Primera.
The Tech Decision
A user of virtual desktop infrastructure (VDI) technology for over six years, Harlingen WaterWorks System had lately become frustrated with the service levels and support response times of its previous VDI supplier.
Having been presented with typical support response windows which occasionally stretched up to a week, John McKenna, IT director, Harlingen WaterWorks System, and his team made the decision to look for a new virtual desktop infrastructure solution.
After a careful evaluation of viable solutions and solution providers, it selected Scale Computing HC3, in combination with Leostream and Liquidware technologies.
The Virtual Desktop Infrastructure Solution
The process of evaluating and selecting Scale Computing HC3, in combination with Leostream and Liquidware technologies, was based on a solution demonstration, backed by reference calls to several of Scale Computing's existing customers.
"We were impressed with the feedback we got about Scale Computing from their customers – everyone liked them, no-one was having any problems and the service was great," says McKenna.
Scale Computing HC3 brings virtualization, servers, storage and backup/disaster recovery into a single, easy-to-use edge platform. All of the components are built into the solution, including the hypervisor, without the need for any additional software licensing.
Scale Computing HC3 includes rapid deployment, automated management capabilities, and single-pane-of-glass management, helping to reduce mundane daily tasks, saving time and money.
HWWS has purchased three Scale Computing HC3 appliances and runs 52 virtual machines supporting every major department of the organization, utilizing them to run a comprehensive range of mission-critical applications.
These include, financials, utility billing, cash receipts, inventory and a number of other operational functions, such as general ledger and human resources.
Scale Computing's ability to deliver excellent levels of reliability and service was particularly important.
"We run a 24/7 environment and downtime is not an option for us. We take payments over the Internet, via kiosks and IVR phone payments, so if we are down even for a short time, it impacts our customers tremendously," he says.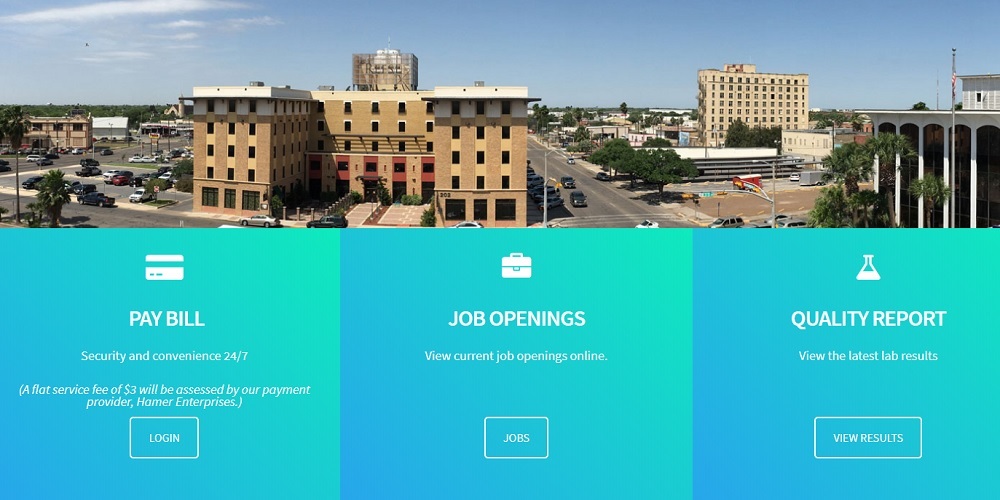 The Impact
Since deployment, HWWS has enjoyed infrastructure management time reduced by 30 percent, rapid, trouble-free implementation, simplified IT infrastructure and virtual desktop infrastructure management that delivers improved performance and throughput, and the ability to take snapshots on the Scale Computing HC3 platform every hour, which improves backup and protects HWWS from potential impact of ransomware attack.
"Everything has been great," says McKenna. "We haven't had any problems, and now we just take it for granted. It's not even a thought as to whether or not we're going to have our computing assets available or not."
With an IT team of four people, HWWS has seen major efficiency gains, with infrastructure management time reduced by 30 percent over their previous solution.
"With Scale Computing, if I call them, I get someone on the phone right away who can help me get the answers I need. With other vendors, it was really difficult for that to happen. In addition, the added service of Scale Computing being able to step in and help us find our way."
Read Next: New Waterproof PoE+ Ethernet Switch from Antaira
The HWWS IT team carries out synthetic backups every night and also takes a snapshot of their environment on the Scale platform once per hour.
With the utility sector a frequent target of criminal malware attacks, the importance of this capability quickly became significant to the business in protecting against technology failure or the potential risk of ransomware.
"We're really happy to have the snapshot capability – we feel that's a real benefit for us that we were unable to do with the system we had prior to working with Scale," says McKenna. "It gives us more flexibility on restoring should something happen, whether it be malware or some type of failure."