The City of Aurora's IT organization supports all city departments, including but not limited to: city management, police, fire, safety, 911, and parks and recreation. It does so via two true datacenters that currently support the IT requirements of the city's 3,000 plus employees, as well as maintains 24×7 access to its public website for its over 350,000 residents, and others that wish to visit.
Its datacenters support standard city management applications, such as computer aided dispatch, geography information systems, water and facilities management, police records management, building permits, tax and licensing, golf and recreation registration, financial and payroll system, storage and management, etc.
The Tech Decision
The City of Aurora's datacenters supported a storage area network (SAN) that was thin provisioned and oversubscribed. Microsoft SQL Server sprawl was reaching unmanageable proportions.
The IT team turned to a relatively new technology, VMware to begin to address the ensuing problems, virtualizing about 80% of its servers. It also turned to PolyServe to address the severe Microsoft SQL Server sprawl issue.
Unfortunately, while the City of Aurora's datacenters continued to grow, and as they were adding and refreshing infrastructure and applications, PolyServe was end-of-lifed. That meant all product updates and support would be eliminated.
An HP Support Manager recommended the City of Aurora check-out DH2i, as its co-founders were two of the senior members of the PolyServe development team.
He further suggested that he believed that the DH2i solution offered an even more robust solution for Microsoft SQL Server management, overcoming the previous shortcomings of the PolyServe technology.
Danny Santee, Enterprise Systems Architect, Information Technology, City of Aurora, immediately reached out to DH2i to learn more. After exploratory calls, the City of Aurora IT organization initiated a "try before you buy" program on its three Dell Sandy Bridge Servers (each with 2 sockets, 8 cores per socket, plus hyperthreading totaling 32 CPUs per server plus 128 GBs on each) for a 30-day evaluation.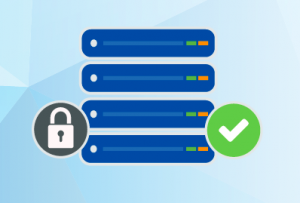 After a successful testing period, it went live initially supporting its fleet systems (i.e., responsible for city cars and trucks inventory, maintenance and repair records).
The DH2i Solution
The City of Aurora was very happy with the licensing model.
For SQL Server 2012, due to our purchase window of SQL Server 2008 R2 with SA, the City of Aurora was able to grandfather-in socket purchases – all sockets would receive a free upgrade.
This was a huge win as the City of Aurora's goal was always to save its citizens money and spend budget wisely.
The licensing costs for SQL Server on VMware was crazy!
The Enterprise Edition was four times as much per CPU, even though the City of Aurora really only functionally needed the Standard Edition. And, while so many still have the silo mentality – 'if you are doing it for your VMware, then do it for all your databases' – the City of Aurora must spend its citizen's money wisely, so this model just didn't fit.
Today, not only is the City of Aurora saving money with DH2i, its DBAs are significantly more productive, its systems more highly available and performance has been dramatically improved.
The City of Aurora now has 686 GBs of Microsoft SQL Server on its DH2i solution. This will increase to include all of its production SQL Server. Its Compellent SAN (where production DH2i software is now configured) has a current 49 TB capacity.
Further, the City of Aurora is currently in the process of moving all of its 15 additional SQL Server instances (representing 226 user databases) off PolyServe and over to DH2i, upgrading to a mixture of SQL Server 2012 and 2008R2.
The goal is also to eliminate all SQL Server 2005, as well as avoid SQL Server 2008.
The cost of using a VMware-based solution including hardware, Microsoft SQL Server Enterprise Edition together with software support would have cost the City of Aurora roughly $750,000.
Read Next: 'Quantum Computing Machine Learning' Patent Trains AI to Switch Between Computing Methods
The cost of the DH2i solution was less than 25% of what would have been spent. In addition to saving the City of Aurora a tremendous amount of money, they have been able to virtually eliminate the time needed to 'fight fires' and rededicate it to activities that support and enhance the services provided to the city departments and citizens of the City of Aurora.
The Impact on Microsoft SQL Server Environment
DH2i's InstanceMobility feature removed the rigid binding of one instance to one server; instances can now be moved more quickly, safely and reliably.
With prioritized failover and other advanced features, DH2i ensures that individual instance SLAs are always met with the highest levels of availability (HA), without the need for expensive hardware or Enterprise SQL Server licensing.
DH2i enables dynamic, automatic and seamless load balancing of SQL Server instances to servers with the lightest workloads, and therefore capable of delivering the fastest performance.
Microsoft SQL Server sprawl was eliminated, servers are now fully optimized, licensing costs were virtually cut in half, and labor intensive "fire fighting" was eradicated.
If you enjoyed this article and want to receive more valuable industry content like this, click here to sign up for our digital newsletters!