My TechDecisions Podcast – Episode 70, Jason Goecke of Intel
Host Jonathan Blackwood speaks with Jason Goecke, General Manager of Intel Unite, about the meeting room collaboration platform and its new cloud announcement.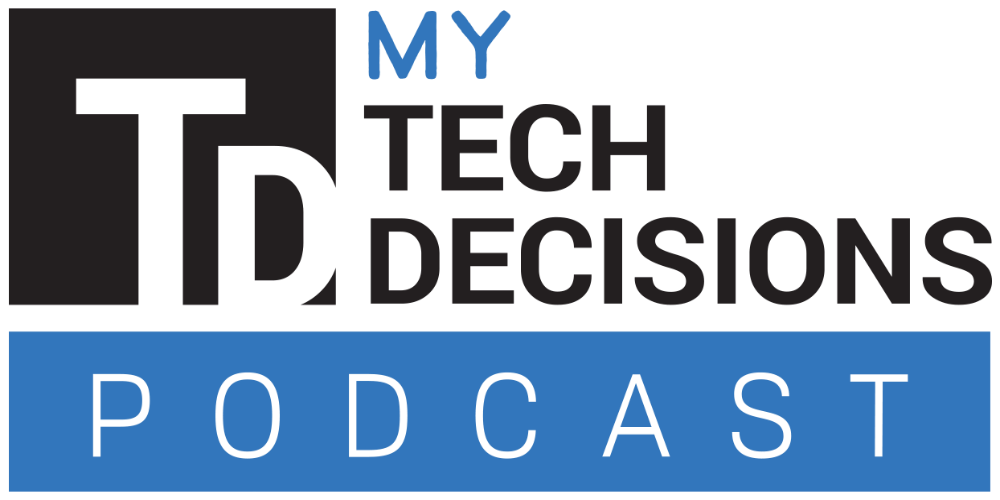 In this episode of My TechDecisions Podcast, host and TD Editor-in-Chief Jonathan Blackwood interviews Jason Goeke, Vice President of Client Computing Group and General Manager of Intel Unite. Jason discusses the Intel Unite platform, including its initial creation by IT Pros within Intel, its evolution in the past several years, and the newest announcement of cloud capability for the platform.
Intel Unite solutions have been available since 2015, but at this year's InfoComm 2019, Intel made a huge leap with the product – introducing cloud service. The Intel Unite solution offers high-quality, cost-effective, enterprise collaboration that IT pros appreciate for the open, device-agnostic platform. The system can account for most devices, operating systems and plugins. It offers end-to-end data protection, intuitive touch-enabled interface to start meeting, sharing of multiple screens and comments, annotation, and more. It also gathers and provides analyzed data for better business decisions around the meeting room, while IT can manage and troubleshoot remotely.
As it stands, users have the Intel Unite Hub in the conference room, the same product that has been around for four years. The Intel Unite App supports local, remote, and guest attendees on PCs, phones, and tablets. The way the two components talk is done by the cloud-hosted pin service. Traditionally, the cloud-hosted pin is held on-premises, large enterprise customers will take that solutions and put it in a VM in their network to manage the orchestration of connecting devices when the time comes.
Jason talks about the myriad ways that Intel Unite can benefit the IT department. The first and most obvious is that it can make communications for laymen employees as simple as signing in – the platform supports a number of automation commands that can do everything from start a conference to turning on the lights. This feeds directly into management and analysis. Intel Unite allows IT Pros to remotely view usage rates of different technology in a room, giving valuable insight into whether or not a particular room or piece of technology is being used as often as it should.
Anyone interested in learning more about how platforms like Intel Unite can ease the burden of the IT department when it comes to corporate communications should give this interview a listen.
This interview was recorded using Deltapath with Dolby Voice to deliver an in-person experience with stunning audio quality. Click here to discover how Deltapath can deliver an immersive communication experience for your organization.
Subscribe to My TechDecisions Podcast on iTunes!
---
Listen to this podcast using the embedded player below, or use the link to download (right-click to save) or to listen using your system's media player. On mobile devices simply click the Download this Audio File link below and your devices player will automatically play the file.
Listen to My TechDecisions Podcast – Episode 70, Jason Goecke of Intel
Format: MP3
Length: 17:45
Filesize: 10 MB

Reader Interactions