My TechDecisions Podcast – Episode 68, Gina Sansivero of AtlasIED
Host Jonathan Blackwood speaks with Gina Sansivero and Mike MacCormack of AtlasIED about audio needs for different environments.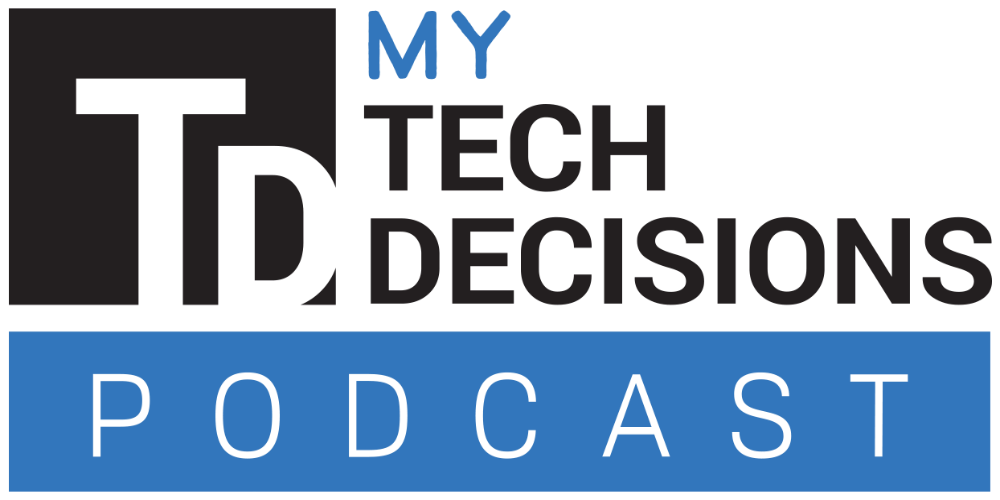 In this episode of My TechDecisions Podcast, host and TD Editor-in-Chief Jonathan Blackwood interviews Gina Sansivero, VP of Marketing and Corporate Communications, and Mike MacCormack, Regional Sales Manager, of AtlasIED. The discussion centers around the need for technology decision makers to keep audio in mind when implementing technology in different spaces.
Gina Sansivero is an AV industry leader and influencer skilled in content marketing strategy and execution, marketing communications, brand advocacy, business development, sales management, and strategic partnerships. She comes to AtlasIED from FSR, Inc. where she was the director of business development, education. Early in her career, she founded Project Green AV, an initiative devoted to providing eco-friendly ideas, information, products, projects, and discussions to the audiovisual industry. An active volunteer, Sansivero has served on the boards of many AV organizations.
AtlasIED is the combination of two widely recognized leaders in the commercial audio world, Atlas Sound and Innovative Electronic Designs (IED). Both companies have been collaborating for decades and have grown to be two of the most successful commercial audio manufacturers. Atlas Sound has become the largest commercial audio provider spanning small businesses to the largest enterprises while Innovative Electronic Designs (IED) has been known as the leader in mass notification systems in airports, corporations, and government institutions. For over 80 years, both companies have been installed in more than one million businesses.
In the interview Gina and Mike discuss a number of considerations around audio in different spaces, and for different purposes. First, they explain why audio is still something necessary to pay attention to when building out a technology install. They go on to discuss needs of audio systems for different rooms, such as large conference rooms versus huddles spaces. Finally, we discuss how AV-over-IP has changed the audio landscape.
Listen to this interview to learn more about the unique considerations around audio.
This episode of My TechDecisions Podcast is sponsored by Deltapath.
Subscribe to My TechDecisions Podcast on iTunes!
---
Listen to this podcast using the embedded player below.
If you enjoyed this podcast and want to receive more valuable industry content like this, click here to sign up for our digital newsletters!
Reader Interactions