My TechDecisions Podcast – Episode 62, Nimmy Reichenberg of Siemplify
Host Jonathan Blackwood speaks with Nimmy Reichenberg of Siemplify about the benefits of partners in cybersecurity to the security operations team.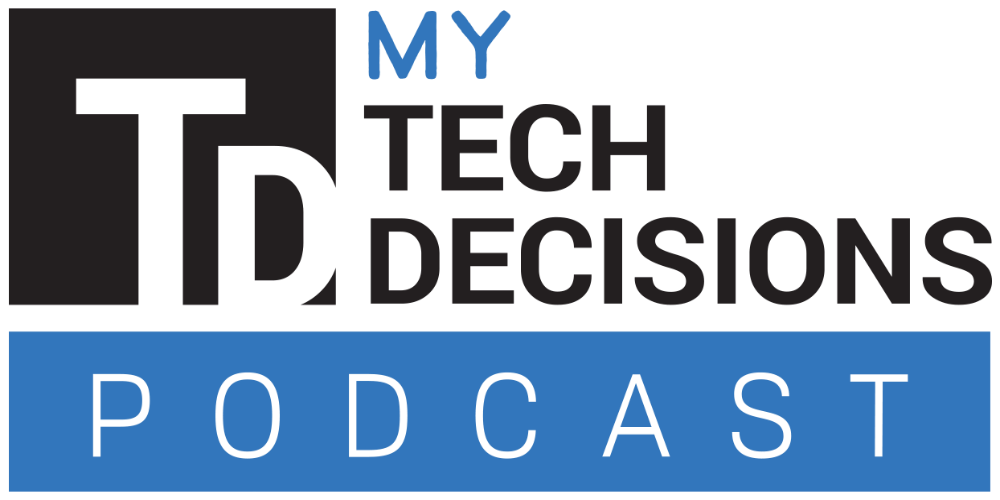 In this episode of My TechDecisions Podcast, host and TD Managing Editor Jonathan Blackwood interviews Nimmy Reichenberg, Chief Marketing Officer for Siemplify, about what organizations can get out of hiring a cybersecurity service provider to assist its security operations team.
Siemplify (pronounced as simplify) is comprised of cybersecurity professionals, many veterans of Israeli intelligence agencies. The team brings experience in security analysis, management, and operations, and are backed by experts in data science and applied mathematics. The company offers a number of products, specifically for enterprise security orchestration and automation through a complete SOC workbench.
Nimmy oversees all marketing activities including strategy, demand generation, communications and branding. An industry security veteran, Nimmy brings over 15 years of marketing leadership experience. Nimmy previously served as Chief Marketing Officer at eSentire and Vice President of Marketing at AlgoSec and NextNine. So he's the perfect person to speak about the benefits of companies such as his.
In our discussion, we mainly focus on four challenges that security operations teams face:
Alert overload – with so many potential threats out there, and so many tools in use, teams are constantly bombarded with alerts minor and major, and as a result serious threats can slip through
Disparate tools – there are hundreds of tools on the market, and many times they don't integrate with one another
Processes – cybersecurity is all about process, and without the right process a team can slip up
Talent shortage – there simply aren't enough qualified cybersecurity experts in the field to fill the high demand
Nimmy dives deeply into each of these challenges in the interview. He discusses how they came to be such a hassle for organizations, and how cybersecurity partners can help to ease the burden of these challenges. We also discuss the cybersecurity landscape as a whole, and postulate on what the future holds in terms of enterprise cybersecurity.
Anyone interested in learning more about hiring outside vendors to assist in cybersecurity should give this interview a listen.
Subscribe to MyTechDecisions Podcast on iTunes!
---
Listen to this podcast using the embedded player below, or use the link to download (right-click to save) or to listen using your system's media player. On mobile devices simply click the Download this Audio File link below and your devices player will automatically play the file.
Listen to My TechDecisions Podcast – Episode 62, Nimmy Reichenberg of Siemplify
Format: MP3
Length: 23:53
Filesize: 17 MB

If you enjoyed this podcast and want to receive more valuable industry content like this, click here to sign up for our digital newsletters!
Reader Interactions