My TechDecisions Podcast – Episode 59, Sean Matthews of Visix
Host Jonathan Blackwood speaks with Sean Matthews, CEO of Visix, about digital signage in corporate office settings, and how the technology can benefit organizations.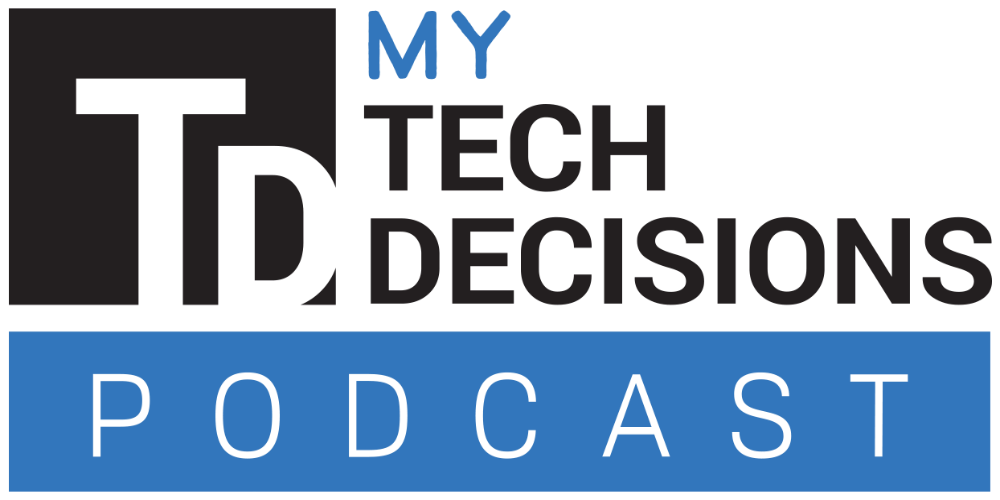 On this episode of My TechDecisions Podcast, host and TD Managing Editor Jonathan Blackwood interviews Sean Matthews, CEO and President of Visix, about digital signage. Specifically, Matthews discusses digital signage in corporate office settings, as a tool for engaging staff. Where most digital signage is placed in customer-facing areas, there are major benefits to digital signage in the office.
As President and CEO of Visix, Sean Matthews understands the many applications of digital signage. Visix is a privately held software development firm that provides digital signage solutions for corporate education, healthcare, and government facilities. The company has deployed over 3,000 digital signage solutions on three continents, with more than 1,000 systems on higher education campuses. The company provides everything from enterprise solutions to professional services.
Digital signage is a tool that can be used in so many areas that are often overlooked. This discussion focuses on the office itself. Digital signage in the office is used as an employee outreach tool when it's put in office environments. Upcoming events for the company, information about products, and anything from social media feeds to the weather can effectively be utilized to spur employee engagement.
Matthews discusses these use cases for corporate spaces and so much more. He explains the practical needs tech decisions makers need to consider – what a digital signage system is made of and how to get content. He calls on data that discusses the benefits of having engaged employees. He discusses the best places to hang digital signage in order to get the most eyeballs on it. He talks about alternative uses for digital signage, such as emergency management. He even explains some of the factors to focus on when determining ROI for a digital signage system.
Anyone interested in digital signage should listen to this interview to learn more about how and why to implement such a solution.
Subscribe to MyTechDecisions Podcast on iTunes!
---
Listen to this podcast using the embedded player below, or use the link to download (right-click to save) or to listen using your system's media player. On mobile devices simply click the Download this Audio File link below and your devices player will automatically play the file.
Listen to My TechDecisions Podcast – Episode 59, Sean Matthews of Visix
Format: MP3
Length: 23:59
Filesize: 17 MB

Reader Interactions