My TechDecisions Podcast – Episode 58, Tunde Odeleye of PCM
Host Jonathan Blackwood speaks with Tunde Odeleye about malware, ransomware, cybersecurity technology, and more.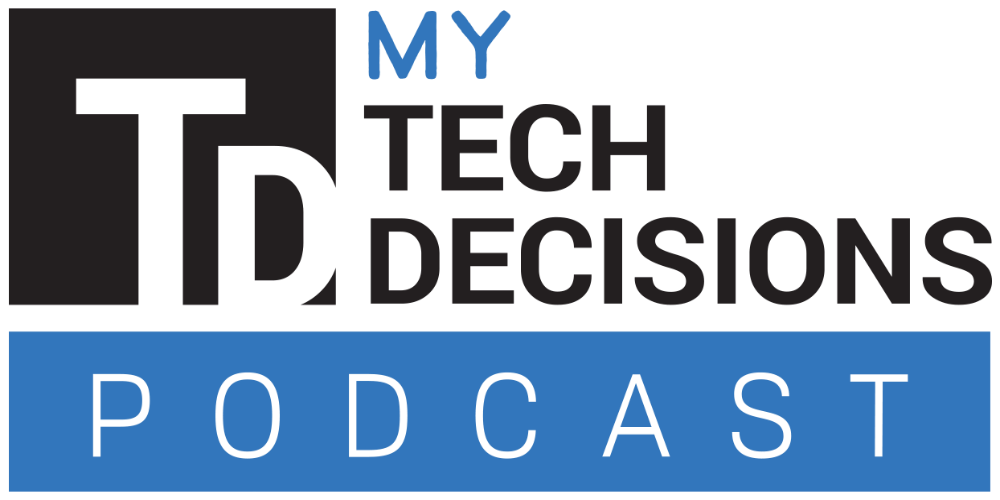 In this episode of My TechDecisions Podcast, host and TD Managing Editor Jonathan Blackwood interviews Tunde Odeleye, Director of Security Services for PCM. Tunde speaks about the dangers of malware and ransomware in professional environments, the technology used to prevent and detect these types of attacks, strategies to put in place, and more.
PCM is a leading IT provider of technology solutions including hardware products, software, services and consulting in most industries including small, medium, enterprise and public sector organizations throughout the US, Canada, Europe and beyond.
As Director of Security Services for PCM IT Solutions & Services, Tunde is the lead security consultant on all security engagements. He provides strategic planning, consulting and implementation services in the areas of PCI and HIPAA Compliance Assessment, Information Security Risk Assessments, Enterprise Threat Management and Incidence Response, Microsoft PKI Solutions Design and Implementation, Penetration Testing and Vulnerability Assessments, Data Loss Prevention and other risk related services to enterprise clients. His solution expertise also include the design and implementation of multiple security solutions based on Cisco, Checkpoint, Sonicwall, Watchguard, Sophos, PaloAlto, Symantec, and more.
Needless to say, Tunde is a valuable source of information in the cybersecurity and cyber awareness industry. He works with end user clients on a daily basis to ensure that their security portfolio is up to date and fully functional. With experience across multiple industries, and clients around the globe, Tunde has seen almost all of what threat actors have to offer.
We discuss this and more in the interview. First, Tunde gives explanations of malware attacks and ransomware attacks, explaining how and why threat actors employ such means in order to gain an advantage over the target. He goes on to discuss a number of technologies that businesses should have in place to detect or prevent such attacks.
Anyone looking to learn more about how to keep their organization's cybersecurity plan up to date should give this interview a listen.
Subscribe to MyTechDecisions Podcast on iTunes!
---
Listen to this podcast using the embedded player below, or use the link to download (right-click to save) or to listen using your system's media player. On mobile devices simply click the Download this Audio File link below and your devices player will automatically play the file.
Listen to My TechDecisions Podcast – Episode 58, Tunde Odeleye of PCM
Format: MP3
Length: 23:01
Filesize: 14 MB

Reader Interactions