My TechDecisions Podcast – Episode 57, Drew Lydecker of AVANT
Host Jonathan Blackwood talks to Drew Lydecker of AVANT about ransomeware attacks and DDoS attacks.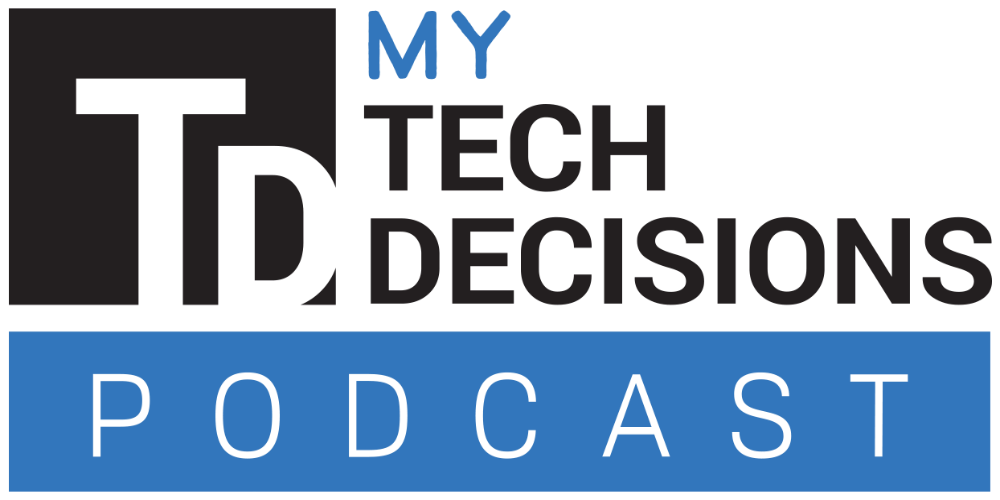 In this episode of My TechDecisions Podcast, host and TD Managing Editor Jonathan Blackwood interviews Drew Lydecker, President and Co-Founder of AVANT Communications. The discussion revolves around two devastating types of cyberattacks – ransomware attacks, and Distributed Denial of Service (DDoS) attacks.
As the President and Co-Founder of AVANT, Drew Lydecker understands the needs of enterprise organizations when it comes to cybersecurity. AVANT provides an Intelligent Distribution sales enablement platform that strives to lead the industry in channel sales enablement of leading next generation IT solutions, empowering partners to sell cloud, colo, and connectivity solutions. Prior to AVANT, Drew worked as a Voice & Data specialist at CDW. He played a key part in helping CDW become one of the largest telecommunications agents in the world as the number one specialist on the team.
In this interview Drew focuses on two types of cyberattacks – ransomware and DDoS. He discusses the potential flaws in security created by employees of the company when it comes to ransomware, and explains how important it is to train employees in order to avoid such attacks. With the experience of AVANT behind him, he also offers several types of technology solutions that can aide in detecting and mitigating such attacks.
When it comes to DDoS attacks, Drew stresses the strategy of preventing and responding to them as the purest form of cybersecurity. However, there is plenty of technology to put in place to help detect and deter such attacks, and Drew will discuss some of those technologies in the interview. Drew also explains what the benefit of a DDoS attack is to the threat actor – why these types of attacks are carried out in the first place, and what the attacker gets out of carrying out a DDoS attack.
Anyone looking to learn more about DDoS attacks, ransomware, boosting cybersecurity, or how a company like AVANT helps end users, should check out this interview.
Subscribe to MyTechDecisions Podcast on iTunes!
---
Listen to this podcast using the embedded player below, or use the link to download (right-click to save) or to listen using your system's media player. On mobile devices simply click the Download this Audio File link below and your devices player will automatically play the file.
Listen to My TechDecisions Podcast – Episode 57, Drew Lydecker of AVANT
Format: MP3
Length: 19:34
Filesize: 13 MB

If you enjoyed this podcast and want to receive more valuable industry content like this, click here to sign up for our digital newsletters!
Reader Interactions