My TechDecisions Podcast – Episode 50, Ettienne Reinecke of Dimension Data
Host Jonathan Blackwood interviews Ettienne Reinecke of Dimension Data about its recently released Tech Trends 2019 report.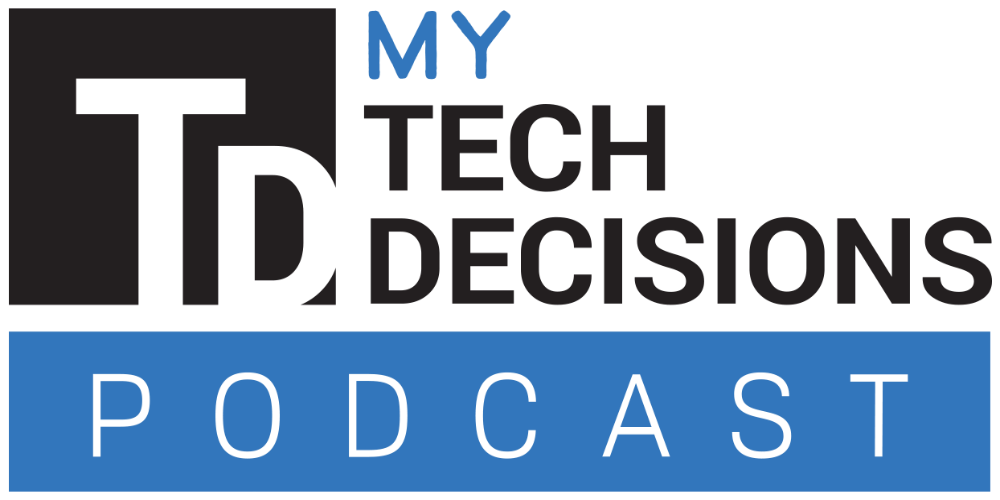 In this episode of My TechDecisions Podcast, host and TD Managing Editor Jonathan Blackwood interviews Ettienne Reinecke of Dimension Data about the company's new Tech Trends 2019 report. The two discuss five key trends to focus on coming out of the report.
Dimension Data is an 8-billion dollar global systems integrator and managed services provider that designs, manages, and optimizes today's evolving technology environments to enable its clients to leverage data in a digital age.
Founded in 1983, and headquartered in Johannesburg, the company is a proud member of the NTT Group, one of the world's leading information communication technology (ICT) companies, comprising a group of global technology companies.
Employing over 28,000 employees across 47 countries on five continents, the company invests heavily in innovation to bring together the world's best technologies, from consulting, technical and support services to a fully managed service, to its global client base.
Each year for the past several years, Dimension Data has released its Tech Trends report, a study into the technologies that are primed to define the technology landscape during the following year. Developed by its team of technology experts, the report identifies fundamental industry trends that will come to define the business technology landscape in 2019 across customer experience, cybersecurity, digital business, digital infrastructure, digital workplace, technology futures, and services. In the report, Group CTO Ettienne Reinecke claims that 2019 will finally see digital transformation become a reality and predicts a spate of industry-wide disruption as innovative companies see long-term projects bear fruit.
Ettienne discusses all of this and more in the interview. He talks about how robot process automation will affect customer experience, cloud-based cybersecurity, data becoming the new value universe, and more.
Download the full report from Dimension Data to find out more about each technology trend, and listen to our interview to gain more insight from Ettienne.
Subscribe to MyTechDecisions Podcast on iTunes!
---
Listen to this podcast using the embedded player below, or use the link to download (right-click to save) or to listen using your system's media player. On mobile devices simply click the Download this Audio File link below and your devices player will automatically play the file.
Listen to My TechDecisions Podcast – Episode 50, Ettienne Reinecke of Dimension Data
Format: MP3
Length: 24:55
Filesize: 22 MB

Reader Interactions