COVID-19 lockdowns are in full swing, and as a result a number of companies and states are encouraging or outright mandating that employees work from home rather than come into the office. The social distancing is proving to have a significant effect on the amount of internet usage in the U.S. In fact, much of that internet usage may be a result of employees working more hours as a result of the quarantines.
According to an article from Vice:
U.S. wireless broadband provider Starry told Motherboard the company has seen traffic increase steadily over the last two weeks, nearly tripling during work hours. They've also seen a 15 to 20 percent bump in traffic during peak usage hours.
However, the Vice article also notes that ISPs are confident that they can handle the traffic. Verizon, for example, claims to expect no major disruptions from the added spike in internet usage. Usage caps and overage fees are being suspended largely, so companies and individuals won't need to worry about the cost of this spike.
Meanwhile, NordVPN has been collecting data and believes that employees around the world are working longer hours as a result of this quarantine. The company claims that in the U.S. employees are spending an extra three hours per day on business VPNs now than they were before the COVID-19 outbreak.
"The data as well revealed that employees are starting work earlier, but finishing at the same time. This is perhaps because people are not commuting, and instead of sitting in traffic, they choose to work," says Daniel Markuson, a digital privacy expert at NordVPN Teams, in a press release.
The chart below shows usage hours before and during the Coronavirus outbreak. This data was collected internally from NordVPN: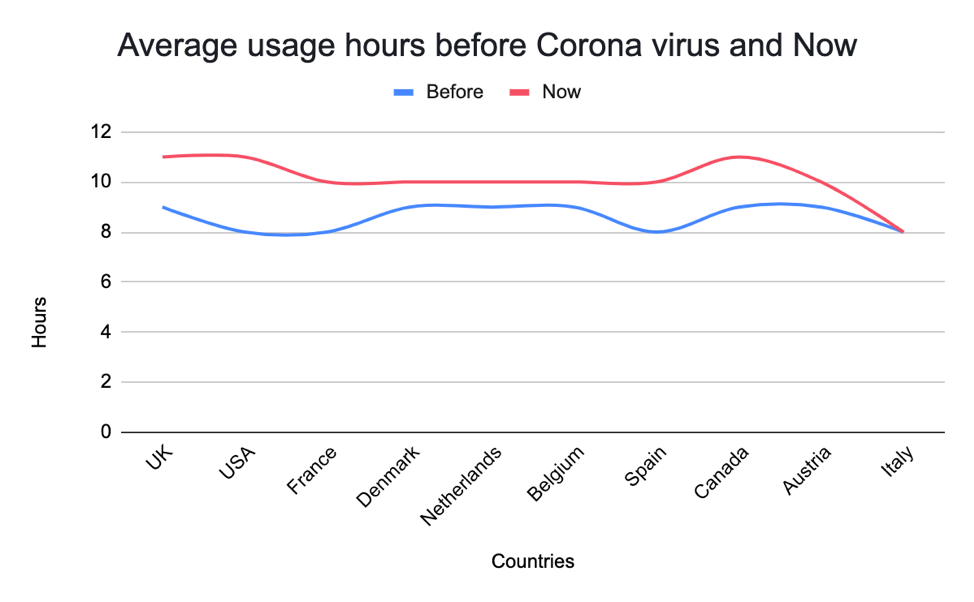 In light of all of the uncertainty around the length of time that employees may need to continue to work from home, data like this suggests that loss of productivity as a result of work from home may be a misconception.
With employees avoiding the commute and able to use that time to work, it's likely that productivity will at least remain stable, if not increase, as a result. Meanwhile, internet availability should hold during this time.