Mobile devices have become ubiquitous in the workplace in recent years. They are used by businesses and their employees for a variety of functions. As remote work has become more common, mobile devices have become integral productivity and efficiency tools for most businesses, and effective device lifecycle management should provide a holistic view.
From device staging (activation and onboarding) through to device reclamation. The processes should make it easier to roll out new mobile devices, redeploy or trade-in older ones and achieve the best possible price should they be sold at the end of their lifecycle.
The underlying problem (and opportunity) hides in the complexity of device lifecycle management implementation for the end user, the service provider and the corporate IT department. Such complexity can only be solved through implementing best in class technology that creates value to all players while improving the customer experience.
Activation & Onboarding
Effective staging is one of a variety of techniques that businesses use to maximize the lifecycle of devices. This is true whether these devices are brand-new, out-of-the-box, those awaiting redeployed to new employees, or BYOD (Bring Your Own Device) provided by employees. To ensure these devices' long-term viability, a consistent automated tool that provides complete visibility into their condition and performance irrespective of platform and OS is vital. Such a tool must give the end user a value, even before they have a perceived issue, through preventive optimization.
It should share the right data (and limit it to comply to the highest privacy standards) to allow the service provider and corporate IT the ability to predict and solve issues. Optimized usage, asset documentation and automation allows both operators and corporates to postpone the need to upgrade over time and lengthen the average device life.
Self-service Support
Once devices have been successfully onboarded, businesses can go a step further to support devices by preloading quick start guides.
The benefits of this are two-fold: empower the end-user to alleviate their perceived device issues in real-time without the need for help desk support and follow company-sanctioned processes to ensure a consistent level of care for the devices to extend their lives.
An automated tool to diagnose and solve issues on the device, without the need for an agent, is the key to removing friction and reducing (internal or external) support costs and employee downtime. Such an automated tool has to be simple, efficient, secure and scalable to yield the desired customer satisfaction.
Ongoing Device Care
Ongoing health checks and diagnostic reporting over the life of a device can be accomplished by persistent diagnostic reporting via an app that monitors the device's health. Although device OEMs sometime offer such tools, they are not well known by users and cannot be managed by the corporation, as they do not share diagnostic data with the IT department or the operator support.
Support
If an issue is identified with a device that cannot be solved with a self-service approach (such as a hardware fault, the need to reset the device, a battery issue, etc.) it is important to have a timely repair service to get the device fixed as quickly as possible.
A fully automated device care ecosystem (as past of an overall device lifecycle management) not only deflects unneeded repairs, which avoids the negative experience of not having your own device with you (and costs associated with logistics) but also allows to route the device effectively to the quickest and cheapest repair provider.
Ensuring that the appropriate repair provider only uses genuine parts OEM parts guarantees a higher residual value for devices once they reach the end of their lifecycle.
What To Do When Your Device Reaches the End of Life
When a device reaches the end of its useful life (whether this is due to redeployment, trade-in, or recycling) businesses must ensure that a proper disposal procedure is in place. This should include a process or solution to mitigate any corporate liability for data on devices through certified data erasure.
Buyback and Trade-in
Businesses tend to make use of buyback programs. In these situations, traders set the prices they are willing to pay for devices based on cosmetic and diagnostic hardware grading where an A-graded item may fetch $150, a B-graded item may fetch $100, and a C-grade item may fetch $70 and so on.
Buyback solutions empower enterprises to own the process, improve their ESG score while improving their P&L with higher efficiency. It allows enterprises to have traders plug into it, in effect turning it into an auction space. Here, instead of setting prices traders to bid against one another, maximizing the achievable residual value of the devices or their parts.
Such technology, implemented and integrated into the corporate processes and IT, ensure that the devices are not just being recycled, but traded-in and reused in other markets by end users.
---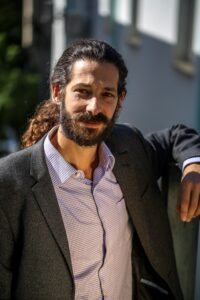 Liran Weiss is CCO and co-founder of the device lifecycle management solutions provider, MCE Systems. Weiss is a husband, father, entrepreneur, technology and design enthusiast. He's an experienced executive in charge of company strategy, product vision, strategic partnerships, marketing and commercial engagements. He's spent over 15 years  in mobile communications, entrepreneurship, management and product marketing. Weiss holds a B.Sc. focused in Computer science and Physics from the Ben Gurion University of the Negev in Israel.
If you enjoyed this article and want to receive more valuable industry content like this, click here to sign up for our digital newsletters!