There are numerous aspects of your business or organization which could be tracked, analyzed, and extrapolated on to provide valuable insights for the future. But if you're reading this article, you likely already know that business intelligence and analytics platforms can do that. Now, your real question: how do you choose the right platform to adopt?
Just like any technology decision, the answer will require a decent amount of research. But we've put together this guide to help.
Analytics platform benefits
Data is increasingly being sought after to make both tactical and strategic decisions. This can range from what technology to deploy and how spaces are designed. Analytics takes all of those data points and tells a visual story.
Companies that use business intelligence and analytics platforms are more profitable and more efficient, says Daniel Newman, founder and CEO of V3B.
"In the macro view, these solutions give their businesses a better handle on things like what products are most successful, where profits are being bled out; and in the micro view, it allows them to get granular about how the business performs via every single element."
It's about absorbing and analyzing data in order to reveal actionable insight that ultimately improve decision-making.
These platforms also enable less tech savvy employees to access data to create reporting and analysis without the need to learn programming.
Before you choose a system, though, it is important to ensure the underlying data is relatively clean and ready for being analyzed.
"Typically, this would mean that the analytics head talks to the data engineering/governance team to understand the state of the data," says Jayaprakash Nair, Head of Analytics at Altimetrik.
"Creating a baseline of knowledge of the quality becomes the foundation for evaluating analytics platforms."
Choosing the right analytics tools
Before seeking out a business analytics platform, IT departments and stakeholders also need to understand what data they are trying to analyze, says Laurie Berg, Director of Product Management for solutions provider AVI-SPL.
"They need to have data sources that tell a full story and are correlated. For example, having data about an MCU does not give a complete picture of how collaboration technology and spaces are used. You also have to look at other components of collaboration and marry that data."
Related: The Benefits of Meeting Room Analytics and Intelligence: Free Webinar
Smaller companies obviously have more finite resources, so they need to decide where the data resides, who manages it, and what outcomes they need from analytics. Of course, lifecycle will be extra important for smaller businesses.
You don't want to only think about what you need right here-and-now. Think about the workplace you're going to some day grow into. Data creates an action. Once an action is complete, what are the next steps?
Comparing analytics platforms
Whenever you start looking at options, think about pre-built platforms or something you and your team designs. Most people take a hybrid approach where they tweak a pre-built system, according to Saundra Merollo, Sr. Sales Engineer – Strategic Accounts at Sharp Electronics.
For a product to be categorized as an analytics platform, it must be end-to-end and incorporate five key elements:
data preparation
data modeling
data blending
data visualization
insights delivery
"There's lots out there which don't actually provide those elements," she says. "You'll see lots of software and hosting sites, but they aren't a true analytics platform. Using those can cost more money later on if you decide that what they're missing is what you need."
Another important point to keep in mind is that feature parity/comparison between the tools is OK, but it should not be used as the only yardstick.
"Most analytics platform vendors are aggressively deploying new features at frequent intervals," Nair says. "So, if you base your decision solely on features, then you might lose out on a tool which could potentially be more suitable for your business."
Use cases are a better way to "kick the tires" and understand how well a potential platform could handle the needs of the company.
Identify two platforms which might meet your specific business need. Then think about both your current and desired future state. Know what your company's resources are — can one competitor more wholly fill your needs than another?
Get references — as simple as it sounds, it's a worthwhile move so you can get a handle on their offerings.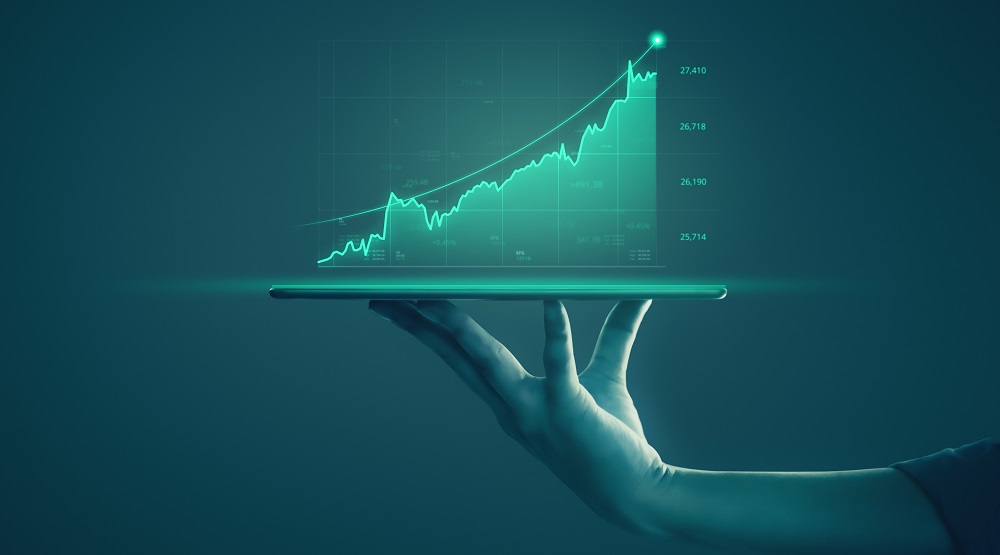 Things any worthy system will have
"I wave a caution flag against any universalisms," Newman says. "But total cost of ownership, compliance, and adaptability are the only real universal quality points to look for. The rest depends on what you need the system for. Do they have tools for low- or no-code for building apps which can help your business? Is there room (or a need) for AI?"
Merollo mostly agrees, but offers some other hints at what great systems typically entail.
"Top platforms provide alerts based on Key Performance Indicators (KPIs). It's really useful to have the system tell YOU when you've reached a goal."
It's really useful to have the system tell YOU when you've reached a goal.
It should also allow some key users to access the data remotely. That may not be an issue for your organization right now, but it's hard to imagine a workplace for which such a feature might not eventually come in handy.
If the data isn't accessible to key users, what's the point?
"Better systems will offer 90-day pilot programs, since most 30-day pilots aren't really long enough to get an actual idea of the system provides what you need it to provide."
Other points to consider:
Simple implementation — you want something that implements quickly and easily.
There needs to be compatibility with both Apple and Android devices. The more open-platform, the better.
Ability to customize and ease of customization.
A note on business analytics pricing
According to Newman, the biggest mistake most businesses make is trying to save their way to a profit.
"'Cheap' can be a double entendre. Be careful of really inexpensive options; they may not be of the quality you need to actually fulfill your needs."
You're paying by the month, so it can become costly. If you're going to invest, you need to have both main goals and stretch goals to make sure you're getting the maximum value you can from the system.
Although pricing is very important, organizations need to think about what they would be paying in resources' time and effort in trying to provide the information needed without a platform in place or without the right platform in place.
Whatever system you choose, remember: total ROI should be the benchmark.
If you enjoyed this article and want to receive more valuable industry content like this, click here to sign up for our digital newsletters!