It isn't unreasonable for IT managers to resist tacking on another responsibility to their ever-growing list of tasks — never mind something as unpredictable and complicated as alternative payment.
But it's completely unreasonable to expect they won't need to at least consider it, because cryptocurrency could become a lot less unpredictable in the not-too-distant future.
Why?
Because, as this Medium article points out:
several US states are considering accepting Bitcoin for tax collection
Argentina has already started accepting alternative payment for public transit (and some large trade deals with other nations)
Rutkuten, "the Amazon of Japan," will support it
Those are three signs that crytpocurrency adoption is growing. Perhaps they don't mean much individually, but when assessed together, speak of a market that is almost ready for a major change in how goods and services are compensated for.
The problem: cryptocurrency is not easy to understand. From how it works in the first place, to how to effectively grow and monitor a wallet, there are many ways one could go wrong with it.
We won't go into much detail on how to start buying and selling cryptocoins because, for one, we want to keep this about business and the effects of alternative payment on business, and two, there are already plenty of places for a more basic introduction.
But here's what you need to know before you even 
consider

alternative payment at your workplace:
cryptocurrency is a very, very volatile space, depending on which coin types you choose to pursue/accept
you'll need to find a wallet that accepts the type of currency you wish to accept
once you enter, you need to diversify your holdings quickly, which is difficult for many to grasp
an asset management tool may be necessary, depending on your level of involvement and understanding of how it all works (more on that below)
Alternative payment benefits
No fees
Perhaps one of the largest benefits of using alternative payment for most organizations is that, unlike bank- or credit card-based transactions, there are no processing fees associated with crypto.
If your organization faces a high volume of fees and has customers who are savvy enough to consider using alt. payment, perhaps there are mutually beneficial incentives to employ which would shift their purchase habits towards crypto.
Creates new potential customers
Staying on-trend may seem ultimately shallow, but there are promising signs that interest in crypto will continue to grow. Opening up your org to this audience of enthusiasts may earn it clout it didn't have before — and new business to boot.
Fast…nay, immediate payment
No waiting days for credit card payments to clear… crypto payments happen almost instantly. Sales are also decidedly final.
Alternative payment drawbacks
"Unpredictability" is usually a word to steadfastly avoid, and we'd be lying if we told you that there's any real way to know with 100% certainty if any of these currencies will be around when it is time to sell or transfer control of your organization/business.
There's also a lack of regulation which has many thought leaders worried about the very nature of making deals with crypto. Tax burdens and investment limitations could be enhanced in the future, depending on which way legislation leans in your country.
Speaking of taxes: in the United States, Cryptocurrencies held for a while to gain value and then sold for gains are subject to short- or long-term capital gains taxation.
Click here to see the slideshow of the most stable cryptocurrencies for business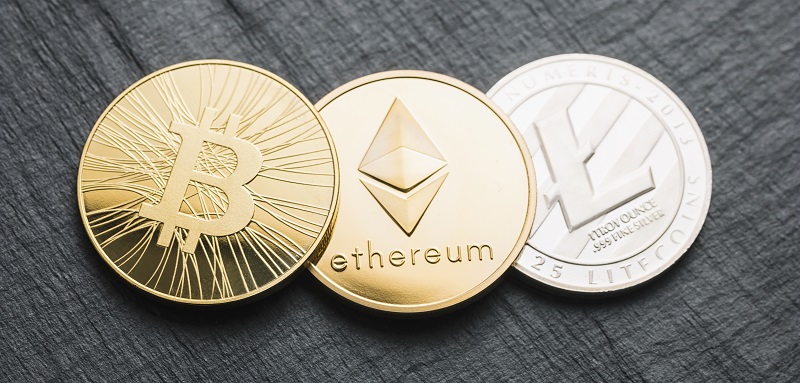 Cryptocurrency asset management for businesses
Even if you know a lot about this world already, you'll still want to consider a cryptocurrency asset management platform. At their best, they offer enhanced security, trading advice, and tracking of investments which would otherwise require years of experience in trading.
Here are a few solid cryptocurrency asset management options: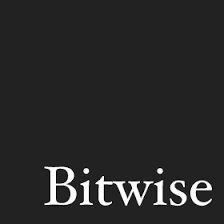 This option has a lot to boast: reportedly, they've achieved a 51% return in less than 4 months for one of their clients, and describe themselves as having created the world's first cryptocurrency index fund.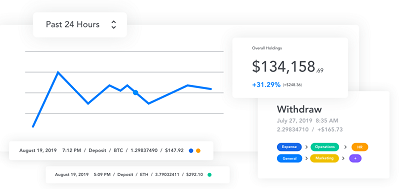 Critical for businesses and organizations, Blox offers bookkeeping and transaction services which can generate financial reports, classify assets, accounts and transactions, and attach relevant images and notes.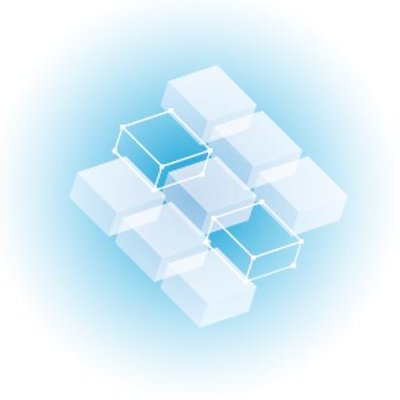 This solution offers services which may benefit your org if you have more than one person who is actively interested in crypto: services like "Crypto Pensions" and "Crypto Treasury Management" are perfect for businesses already sold on involving themselves with alternative payment.
Click here to see the slideshow of popular cryptocurrencies for business