The appeal of captivating digital displays is not something to be underestimated. They pop out, offering information, promotions and entertainment. During the COVID-19 pandemic, they became even more of a staple…an effective reminder of public health measures.
In the post-pandemic world, digital signage is again changing. Its importance, however, is not diminished: it is expected to have a 7% compound annual growth rate from 2021 to 2026.
Digital signage solutions are endlessly adaptable and can be profitable in any setting. Below are some ideas that will surely help revolutionize your use of this exciting technology.
1. Employee Spotlights
As we've mentioned, the focus of digital signage has been quickly changing in the post-pandemic period. So is work, with many returning to the office after a long time. A good strategy to make the workspace more stimulating is to integrate visual displays.
What better way to use this tech than for celebrating employees? You can highlight their skills and achievements to colleagues and clients alike, improve morale and productivity, and encourage team building.
2. Help and FAQs
For a client dealing with an unfamiliar situation, it's always reassuring to have some clear guidance. Using a screen in the waiting room to display FAQs or a walkthrough of the process (for example, opening a new bank account) is very effective.
To drive home that your company is here for them, you should also display contact information. A toll-free number is particularly good: It removes the cost of interacting with the company and provides support to customers who don't feel comfortable using the internet or who want more direct human contact.
3. Trivia Quizzes
A fun trivia quiz with some interesting facts about your company's line of work allows you to share information about your industry without it feeling forced. It stands out from more generic signaling and piques the curiosity of your customers.
Even now that we carry our smartphones with us everywhere, it can be a welcome break to lift your eyes from the endless scroll and challenge yourself to a little quiz to pass the time.
4. Exhibitions
Continuing the trend of fun and informative digital displays, it would be impossible not to mention museums. Most major exhibitions nowadays use digital signage, often in a very interactive fashion, to complement their physical setups. These displays can also interface with custom apps, thus creating an unforgettable multimedia experience.
5. User-Generated Content
Displaying customers' social media posts is a great way of using both the far reach of the internet and the familiarity of word-of-mouth type testimonies. You can feature the most recent posts, have a carousel of reviews of your product or show publications from your brand's sponsors. This is a fantastic way to use your affiliate network, as well, associating digital affiliate posts with a physical setting.
6. Schedules and Appointments
Working from home is now the norm in many places and that has changed attitudes towards many aspects of work. The conference room is now often a virtual space, and online conferencing technology has taken a prominent role.
For those companies that are going back to the office, it is still important to use technology to their advantage. Calendar screens help employees organize their busy schedules and myriad appointments. A simple glance is enough to be reminded of incoming commitments.
7. QR Code Resources
QR codes are also quickly growing in popularity, saving us the hassle of copying links or searching for websites. They are thus perfect to integrate with digital signage. Scanning the screen provides access to a wealth of resources, right there on your smartphone. Examples of this are sales coupons in stores, up-to-date menus in restaurants, informative paperless brochures in tourist sights and much more.
8. Company Stats
Readily available data is recognized as a powerful propeller of businesses. Data-driven companies' strategies are intertwined with employee productivity, and these businesses have community as part of their culture. As such, displaying data and statistics can be a great way to better analyze it and improve efficiency.
For example, as an online business grows, shipping and orders can become very complex. Creating adequate strategies for things such as Shopify order fulfillment can be more effective if the information is available to a wide group of people.
9. Live Transportation Updates
Even though most people use the maps on their phones, these can be inadequate. They often fail at displaying precise locations and arrivals at bus stops, updated routes, unexpected traffic and other variables.
Displaying transport information — such as the next station on a route — can provide a better experience, especially for inexperienced users.
10. Company Websites
We left the simplest for last. Using screens to display the official website and some crucial information is straightforward and effective. If your online content is easily accessible and the contacts shown are working, you can let your site speak for itself.
To make sure there are no interruptions in the service, it can be good to opt for a bring-your-own-carrier service so that you're not at the mercy of traditional providers.
Conclusion
These ideas can be applied to almost any industry and company, and are sure to make a positive impact. But they're not the only ones; the great thing about digital signage is it can be whatever you need it to be.
This article originally appeared on MyTechDecisions' sister-site CommercialIntegrator.com.
---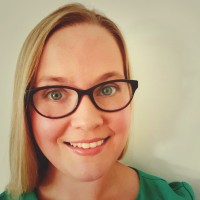 Samantha Clayton is a content specialist at RingCentral, a provider of cloud communications and predictive dialer worldwide. She is passionate about creating compelling angles for content and finding out about people's interests and passions, ensuring a better experience for customers and partners. Also, she has extensive experience in content writing and strategy and has been an account and senior manager in tech and communications industries. You can check her on LinkedIn.