For the past few months, we've published many, many articles related to commercial technology products that aim to prevent the spread of coronavirus in corporate and other settings. Temperature scanning platforms have stood out as a major product category lately, and will likely continue to dominate into the fall.
So what can technology mangers and IT departments do to ensure they're choosing the right product for their needs?
Sorting through body temperature scanning solutions
Bill Parrish, CEO of SeekThermal, says this category of products is complicated and does not always accomplish what you think it will.
They come in three basic tiers:
least-expensive tier: systems which use thermopiles, or single-pixel detectors, which analyze small areas of skin to read average skin temperatures and relates it to body temperature. Users must be very close to it for accuracy, which is a problem from both ADA and physical distancing standpoints.
medium tier: systems which use microbolometer arrays, a ~100,000-pixel array which reads a smaller area of the skin but "sees" the entire face. It measures skin temperature, paying close attention to areas around the eyes, to gain an accurate picture in a short amount of time.
most-expensive tier: walk-by or group systems, which purport to read an entire room full of people.
The most expensive tier of products should be approached with a healthy degree of skepticism, Parrish says, because they require very high pixel resolutions in order to read with any accuracy. If you don't see high pixel ranges in the hundreds-of-thousandths, just walk away.
Also, look for body temperature scanning platforms which read the campthus.
Parrish says the campthus, an area near the eye, provides a better indication for body temperature than random spots on the forehead.
A few technology products that help prevent the spread of coronavirus:
Genetec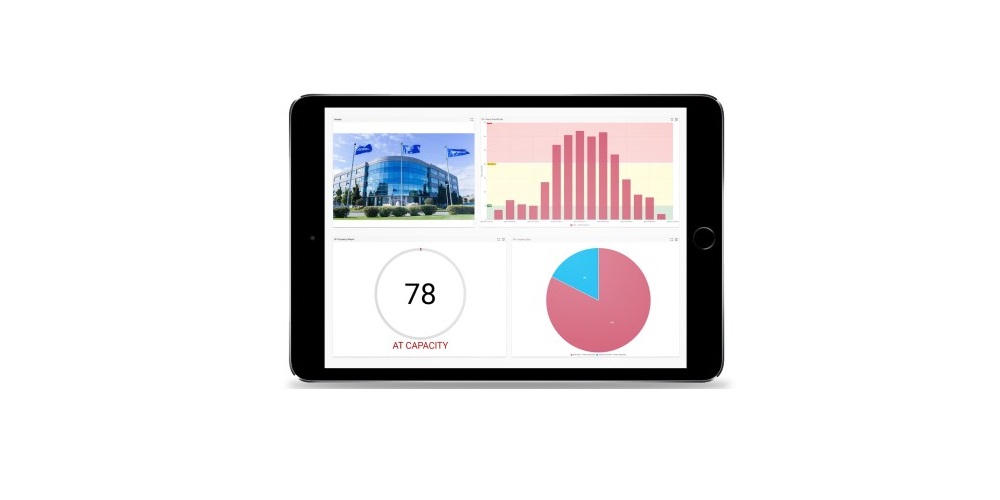 This solution from Genetec lets businesses tap into their security system to ensure compliance as businesses begin to reopen after coronavirus lockdowns.
The package includes analytics and reporting tools that enable organizations to tap into their security system to count the number of people in a store or similar business area, visualize data and alert employees when occupancy limits are being reached, according to the company.
Aurora Multimedia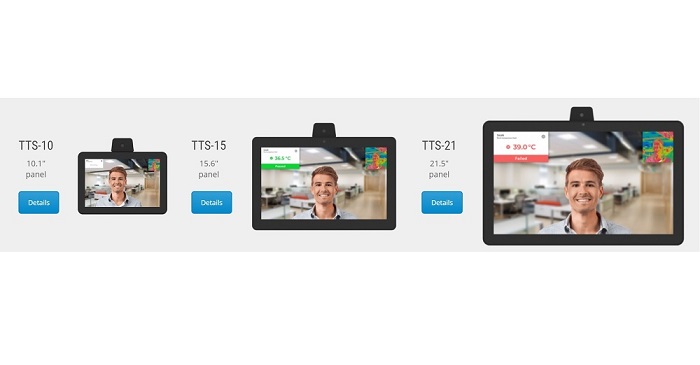 Tauri temperature-check tablets from Aurora Multimedia can take a one-second, no-contact temperature scan from 3 feet with +/- 0.9°F accuracy.
The temperature sensor/detector provides alerts when a person is running a high temperature. The alert happens within one second of detection.
SeekThermal
SEEK SCAN from SeekThermal provides the same performance as a temporal thermometer – but with a safe social distance.
The company says this product is able to be installed in minutes and is perfect for lobbies, hallways and other key access points.
Poly WFH solutions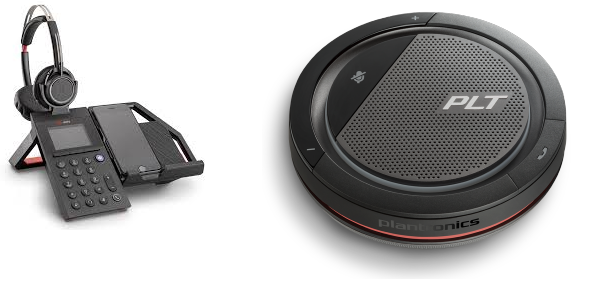 Poly's Calisto 3200 is a personal, portable corded speakerphone. Powered by USB and compatible with both PC and Mac, the Calisto 3200 is an easy-to-use device that provides exceptional audio quality for conferencing from home.
The Elara 60 series is an on-desk solution for mobile-first users. While users make calls, their Android or iOS smartphones automatically charge with wired or optional multi-coil wireless charging.
BrightSign

Their new Touchless Menu solution  safely displays menus on all patron phones at once using a single BrightSign player. No installed app or internet connection is needed.