The threats organizations are facing continue to evolve, and so are the tools they use to manage an emergency. It's not enough to just alert people that an emergency is occurring. Organizations need robust solutions that give them the ability to actively manage an event from beginning to end. That's why many mass notification solutions are adding critical event management features into their solutions to provide a single tool organizations can use during a crisis.
Mass notification tools have been known for flexibility to integrate with existing technology to make communication as simple as possible when organizations are trying to reach large groups of people. This included integration with desk phones, speakers, desktop computers, digital signage and other devices to share text and audio messages throughout a facility.
Those integrations have grown to include contact closures that can activate automated alerts or trigger actions like locking doors or shutting off lights. This allowed organizations to get more out of existing technology investments by leveraging them for safety. While these abilities all helped in the midst of an emergency, they did not always provide the complete set of tools many organizations needed to handle a situation from start to finish. This meant organizations needed to supplement their toolset with additional solutions.
More tools meant more time spent managing them. They would exist in silos that only a certain person could access. This was less than ideal during an emergency when every second counted. Too much time was being spent being in the right place with the right people to get the information that was needed. It also increased the risk that important steps would be missed because nothing was connected.
Mass Notification Systems begin with Planning
Today, mass notification systems are making moves to provide that complete solution organizations need to effectively manage an emergency. It all begins with planning. With critical event management capabilities, mass notification systems allow organizations to map out the scenarios they want to prepare for and every step that needs to be taken when from the onset to the resolution.
The available customization means this could be for any kind of situation, whether it's a life-threatening emergency, like an active shooter, or a minor operational interruption, like an IT outage. The goal is to develop scenarios that could have the biggest potential impact on an organization. This happens by receiving input from multiple departments who can provide insight into what they see as potential risks.
Once scenarios are identified, organizations can build messages for every step of the management process. This includes the initial alert, follow up messages with further instructions, and "all clear" messages to let people know normal operations have resumed.
Read: Considering Mass Notification When Selecting Collaboration Tools
They can also build groups who get specific messages. Emergency management requires coordination, so being able to segment messages so certain groups get information they need without involving others can help reduce confusion and questions, resulting in more time spent actually managing an emergency.
Designated messages can be sent only to security personnel or first responders, while other messages are designated for mass consumption. The grouping can also be delineated down to the devices themselves to only activate devices within a certain wing or floor of a building.
In addition to groups and messages, some tools also provide the ability to load in resources that can be associated with scenarios. This could be floor plans, safety checklists or other relevant information that is easily accessible. This keeps all the materials an organization needs in one place and offers the ability to upload additional assets as events unfold that may help with managing the emergency.
These resources can also be accessed from a mobile app, eliminating the need to be in front of a computer. Safety team members can be deployed throughout a facility and still be able to have all the information and resources they need at their fingertips.
Mass Notification Systems & Collaboration Tools
Mass notification systems have also been expanding integrations to connect with collaboration tools to make real-time assessment and response deployment easier. Select team members can be sent invitations to join virtual spaces in tools like Webex, Zoom, Microsoft Teams and Slack at the same time wider alerts are being distributed throughout an organization. This creates a more streamlined process for gathering key stakeholders who can address the situation taking place.
When an event has concluded, organizations want to understand what worked and what could be improved. Mass notification systems that generate after action reports for incidents can provide much needed insight to expose potentially problematic areas. Reports can highlight how quickly alerts where sent out, if any alerts failed to be delivered, and other critical areas that may require future adjustments.
The future is comprehensive. Organizations should be looking for tools that do more with less, making them more valuable in the long run. Because when an emergency occurs, time and effort should be spent helping those in need, not trying to understand what has and hasn't been done to offer assistance. With new critical event management features, mass notification systems are making this easier than ever for organizations to accomplish.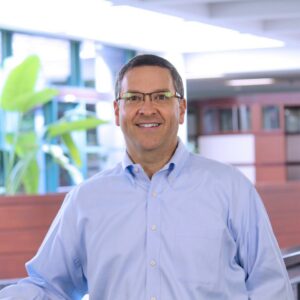 Paul Shain is president and CEO of Singlewire Software, developers of InformaCast critical event management solutions.
If you enjoyed this article and want to receive more valuable industry content like this, click here to sign up for our digital newsletters!