We asked Mark Horne, chief marketing officer at Pindrop, five questions about voice assistant trends in the enterprise, how organizations can utilize it, the hesitations of adoption and  how it will continue to evolve in the foreseeable future.
Q: What have been the most significant trends driving voice technology in the last 5 years?
Horne: People are increasingly comfortable with voice-driven features and technologies, like Siri, Cortana and Alexa, as voice offers a quick and convenient way to communicate. By 2024, the number of digital voice assistants will reach 8.4 billion units, a number higher than the world's population. Voice search itself is growing too; research indicates that up to 40% of adults are using voice search daily, and the global AI-based voice recognition market is projected to grow from $4 billion in 2020 to $27.3 billion in 2030.
As demand for voice-enabled technology increases, businesses are looking at more ways to weave it into its technologies. Voice authentication and identity are unlocking new use cases, such as voice integrations in television remotes where users can speak and have a video or song play at the push of a single button. Companies like TiVo recognized the potential of a voice-enabled world and are integrating voice authentication into its platform to offer users personalized content recommendations based on their voice.
Beyond offering users personalized content through voice interactions, voice authentication can also make voice assistants more useful by providing users access to sensitive information, such as banking information and work emails. It can also ensure that users' accounts and actions are secure when conducting high consequence actions like sending money via wire transfer or Venmo.
Listen: My TechDecisions Podcast Episode 96: Virtual Assistants and the Conference Room
Governments are also updating authentication technologies to help protect businesses and customers. The U.S. Technology Modernization Fund is spending $1B to upgrade tech systems and cybersecurity projects including identity, credential and access management. This type of cybersecurity relies on authentication of the user either through multi-factor authentication, behavioral biometrics, voice authentication, and more.
Q: What has driven the increased adoption of voice assistants in the enterprise in the last 5 years? What role does the COVID-19 pandemic play?
Horne: Voice assistants have been incredibly helpful to businesses striving to improve operational efficiency while balancing ever-evolving customer demands.
For example, Alexa for business increases employee productivity in the office, home or on the go by allowing them to quickly ask if a meeting room is booked or to quickly join an online meeting. IT managers can use Alexa to measure and improve meeting room experience and utilization.
Demand for touchless experiences continues to skyrocket through the pandemic driven by the need to ensure greater employee safety and convenience as they return to work. Before the pandemic, more than 91% of business decision-makers reported investing in voice technology solutions. Since the start of the COVID pandemic, this investment has accelerated as consumers continue to change the way they interact with brands.
In the workplace, voice can have the power to create more personalized experiences for all employees, especially as employees move room-to–room. In this case, voice authentication plays a large role in ensuring that only the right people are in a room or meeting at any given time or are accessing the correct emails.
Q: What are some of the reasons enterprises might hesitate to bring voice assistants into their day-to-day operations? What needs to change to ease those concerns?
Horne: It comes down to worries about security and privacy. According to Microsoft, 41% of users report they are worried their voice assistant is actively listening or recording them. Others are fearful that voice assistants are easily hacked, with reports that hackers have used voice assistants to see and speak to them.
To ease privacy and security concerns, voice assistant companies must be transparent in what personal data they store and the steps they take to protect against hacks. Apple, for example, provides its users with a comprehensive rundown on how Siri collects and uses information and is forthcoming about how the brand preserves users' private or sensitive information. In addition, more voice assistants, including Alexa, are allowing users to opt out of having voice recordings stored, which indicates a larger trend of giving users more control over their personal information. In short, these companies must continue to provide users with flexible and personalized experiences that give them more autonomy over their own personal information.
Q: How do you foresee voice technology continuing to evolve in the next 5 years? What advancements/innovations would you personally like to see in the near future, and what needs to happen for this progress to occur?
Horne: As voice becomes the preferred way to transact virtually, more bad actors will compile information to construct video and audio deepfakes that look and feel real, creating a demand for better systems to authenticate users. For instance, a UAE bank was recently scammed out of 35 million when a voice deepfake successfully passed security systems to request a money transfer.
Long term, voice recognition will be used to power personalized services across a variety of industries, like video games, automotive, television and more. In video games, voice technology can be used to ensure that the right age groups are playing certain rated games, and in cars, it will be used to customize an individual's driving experience, like playing music based on a person's voice and past preferences. Additionally, in television, 49% of consumers have said that the sheer amount of content available makes it hard to choose what to watch. Now with voice authentication users can ask their device "what should I watch" and it will provide recommendations based on the user's voice credentials and past content they've watched.
To continue seeing advancements in security, deepfake detection and consumer experiences, businesses will need to implement voice recognition and authentication into their processes and technologies. In using voice authentication, companies gain thoughtful security that doesn't complicate user experiences.
Q: What do you think are some best practices for collaborating with other business leaders when it comes to considering voice technology for the workplace?
Horne: Business leaders need to understand the importance of putting systems in place that accurately authenticate employees doing business. As more companies opt for hybrid work environments, there is a need to be able to identify who people are when they are outside the walls of the company with added voice authentication. 71% of employees say they access more company data, more frequently, from home now than they did pre-pandemic which puts the onus on ensuring the correct people are accessing this information.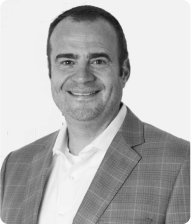 Mark Horne is the Chief Marketing Officer at Pindrop. He is a holistic marketing executive with a proven career record of driving strategic development and operational execution of transformational, customer-centric initiatives that impact and support organizations' mission and growth objectives. He has led high-performing organizations across the B2B cloud, software, and technology landscape. He has a comprehensive background in creating and spearheading strategies and programs that drive marketing planning strategy, brand awareness, customer demand, and revenue growth. Mark has a B.S. in Marketing and Entrepreneurship at Northeastern University in Boston, an MBA from Georgia State, and is an Executive Scholar at Kellog School of Management.
If you enjoyed this article and want to receive more valuable industry content like this, click here to sign up for our digital newsletters!