By: Steph Crabtree, Head of NDI Support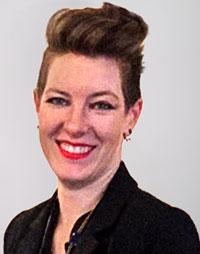 NDI® moves video, audio and data across any network; global, wireless, mobile or local, between cameras, mobile devices, production equipment or desktop machines and is the most used standard to move content in the world. NDI has constantly pushed the boundaries of video production over IP and now, with WAN and audio capabilities never seen before, NDI 5 offers unprecedented integration and power to move video, audio and metadata between devices anywhere around the world.
Why is the launch of NDI 5 so important?
NDI 5's new features include NDI Bridge, NDI Remote, NDI Audio Direct, and improved features within other commonly used software tools.
NDI Bridge eliminates the need for expensive and complicated cabling. In effect, any piece of video that is available on a local area network can easily be made available anywhere else using a wide area network, regardless of location and distance.
NDI Remote allows audio and video to stream directly to live production workflows via any Internet-connected device. NDI Remote provides content creators in the field the ability to report from their locations directly into a production via video. This is just one of the limitless and exciting possibilities that NDI 5 brings.
NDI Audio Direct no longer binds production teams to hardware audio mixer limitations and can seamlessly integrate NDI audio into software-based audio workflows— across local networks, in the cloud or hybrid. The plugins are a major enabler for easy audio-over-IP and simplify complex workflows.
Why is NDI 5 important to add when designing a new system for an organization?
With NDI 5 enabled devices, the workflow includes minimal cabling! Instead of needing a different cable for each channel, camera, or device in each direction, NDI utilizes the network as its means of transportation for everything.
Utilizing Power over Ethernet (PoE), a single network connection can carry power, video, tally and PTZ control— this means content creators can spend their time on content creation rather than becoming professional AV integrators. In addition to reducing complexity it ultimately reduces overall cost.