Technology decision makers in commercial environments are facing a time of great uncertainty but also great opportunity within their organizations. As the world begins to open up again, organizations are deciding how they will operate moving forward.
Will they continue to offer extensive remote work opportunities? Will employees return to the office full-time? Will they switch to a hybrid model?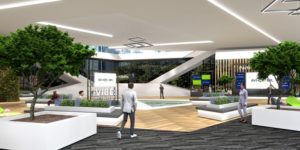 It isn't easy to forecast the best path forward. Luckily, organizations like global integration firm AVI-SPL have keen insight into the thought process and patterns of hundreds of companies all over the world. In the upcoming event VIBE: #futureofwork, being held virtually on March 23rd and 24th, AVI-SPL will help you better understand what business collaboration will be like in the years ahead.
The VIBE: #futureofwork event will explore the critical insights and predictions about what's to come in business collaboration. Speakers will share the models, frameworks, and client success stories that will help you prepare for the future.
AVI-SPL is committed to helping you shorten the distance between simply understanding the future and going full force toward achieving exceptional business results.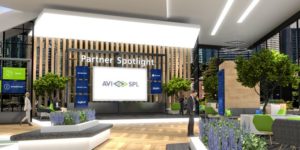 The event will consist of a virtual tradeshow open each day and a number of breakout sessions aimed at furthering education.
The tradeshow will allow attendees to interact with AVI-SPL and their partners on the 3-D virtual tradeshow floor. The tradeshow will also arrange 30-minute Partner Spotlights where attendees can break off and learn more about the latest products in business collaboration straight from the companies that provide them.
Breakout sessions will be held on Wednesday, March 23rd and Topics will include:
11:00 AM: Top Tech Trends Shaping the Future of Work
1:00 PM: Workspace: Modernizing the Workplace for Engagement
3:00 PM: Experiential Design: How Technology is Transforming the Customer and Employee Experience
Before you begin the journey of transforming your business, you want to understand how technology can facilitate that transformation. By attending AVI-SPL's VIBE: #futureofwork, you'll understand the true potential of business collaboration as we move forward from the pandemic that has changed so much for us all.