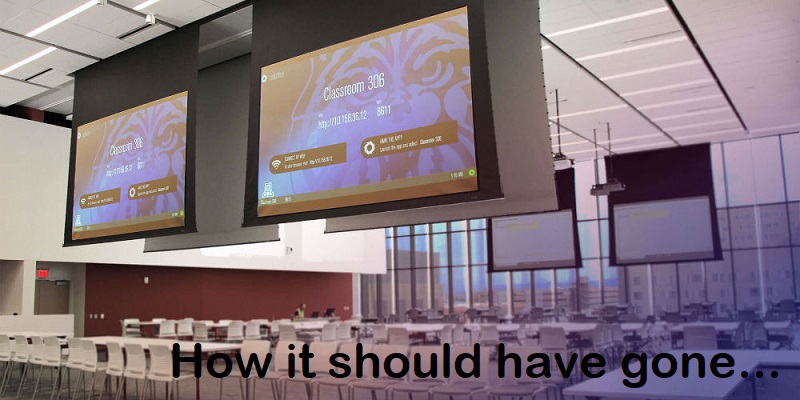 How it should have gone…
The University of Arizona Health Science Innovation Building (HSIB) is an integrated nine-story tower including a multipurpose presentation and performing arts center, dozens of meeting and huddle spaces, a medical simulation, and much more.
The classroom systems were standardized to create a seamless transition between spaces. Each classroom consists of various displays, from eight-projector rooms to single-projector rooms.
Return To Article