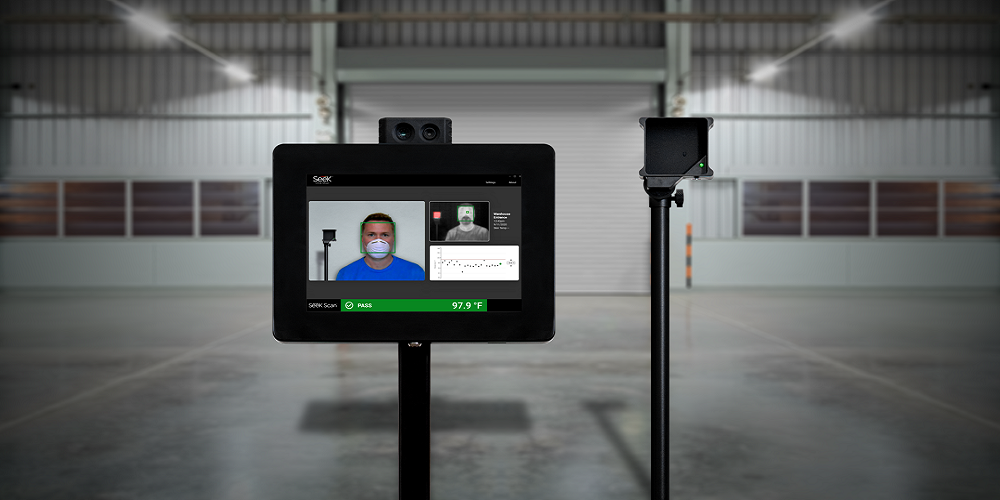 The Seek Scan Kiosk from Seek Thermal is an "all–in–one contactless thermal scanning solution that provides everything businesses, institutions and venues need to start temperature screening in minutes," according to the company.
The package includes a Seek Scan Camera and Reference Heat Source, a 10" tablet, durable aluminum stands, and all required cables for the complete package right out of the box.
Offered at $2, 6 95 (MSRP ), this is one of the most affordable thermal imaging systems that meets FDA guidelines for initial body temperature assessment.
With ±0.3°C (±0.5°F) of accuracy, it delivers the same performance as an infrared temporal thermometer – but automated from a safe social distance.
Click here to learn more about the solution and here to visit the company's website. 
Return To Article